QRU? Senior varsity football kicker Matt Kearns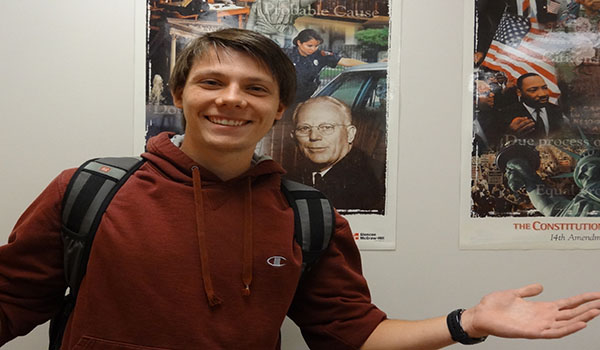 Advertisement
Senior Matt Kearns kicked the winning field goal in last Friday's 10-7 varsity football win over Herndon.
What thoughts were going through your mind before you kicked the field goal as you walked onto the field? 
I kept telling myself I was going to make it, I was going to make this field goal. As I walked onto the field, all I was thinking about was how I was going to take my steps and how I was going to strike the football. I envisioned myself making the kick, missing wasn't an option. I was completely focused on the kick.
What emotions did you experience when you saw the field goal go through the uprights?
I felt a sense of pride to be a Seahawk at that moment. I did what I had expected myself to do, and what others expected me to do. I wanted to celebrate winning against our schools rival, just as everyone else did. Everyone loves beating Herndon.
In the spring of 2012 you scored the winning goal for South Lakes in a regional varsity soccer game against Herndon. How did the feelings and thoughts you experienced in the game this past Friday compare to those you felt in the regional soccer game?
I would have to say that the emotions were very similar. I love to win and I especially love to win against Herndon. The atmosphere was particularly great at both games, and I feel lucky to be a part of yet another Seahawk victory over the Hornets. Winning in front of our Seahawk family feels great. We truly have the best hype squad and school, I wouldn't want to represent anyone else.