Red (Taylor's Version) Album Review (Chloe's Version)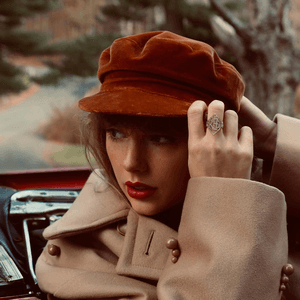 "Red", a Taylor Swift classic originally released in 2012. The new version consists of 30 tracks and one "Message from Taylor". After a dispute between Swift and Scooter Braun, of Big Machine Records, the famed pop-star made the decision to re-record all of her albums released under that label. The fist of the six to be re-released was "Fearless" which came out in April of 2021. In June of 2021 she announced that the re-release of "Red" would be out in November. Finally, the highly anticipated record is here!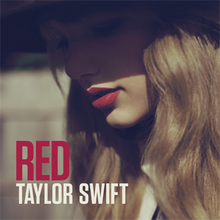 "Red" has been a treasured favorite of mine since I was a kid. I remember listening to the entire album on my iPod on a road trip to Florida and being in love with it. I eventually grew out of my Taylor Swift phase but quickly returned to it upon the release of her two latest albums "Folklore" and "Evermore". When the news about "Red" was announced, I was ecstatic.
The album itself is a masterpiece. It clearly showcases how Swift's vocals have matured over the years. The additional songs from "the vault" are a nice touch of something we haven't heard from her. In my opinion, most of the songs sound the same as when they were originally released. The biggest difference I hear is simply a fuller sound. Tracks such as "Treacherous", "I Almost Do", "Begin Again", and "Starlight" sound more powerful than before, and I was truly impressed by these. In "Treacherous", the bridge is so climactic I had to immediately listen for a second time right out of the gate.
Another aspect of this album I thoroughly enjoyed are all the featured artists that appear on five of the 30 tracks. Chris Stapleton, Phoebe Bridgers, Gary Lightbody, and Ed Sheeran (who is featured on two tracks) each bring their own unique set of vocals to the record. The song that particularly stood out to me was "Nothing New" featuring Phoebe Bridgers. This heartfelt acoustic ballad about Swift's relationship with fame and how she might eventually lose it, drew me in from the beginning. The bridge is ultimately what keeps me coming back for more listens.
The true icing on the cake of this album is the greatly awaited 10-minute version of "All Too Well", with additional lyrics we've never heard previously. In an interview with Rolling Stones 500 Greatest Album Podcast, Swift said she came up with the lyrics for "All Too Well" during rehearsals with her band on a day in which she felt like "a broken human." She continued writing, and by the end of it, the song was 10 minutes long.
In the words of Swift, "Musically and lyrically, 'Red' resembled a heart-broken person. It was all over the place, A fractured mosaic of feelings that somehow all fit together in the end".