Holiday Treats for Spreading Cheer
As the holiday season approaches, festive desserts roll out in restaurants across the country. Grocery stores stock up on peppermint products and mugs of hot chocolate warm the hands of families beginning to celebrate. In order to prepare for festivities this year, here are some of the best recipes and treats that will help spread some holiday cheer.
Peppermint Bark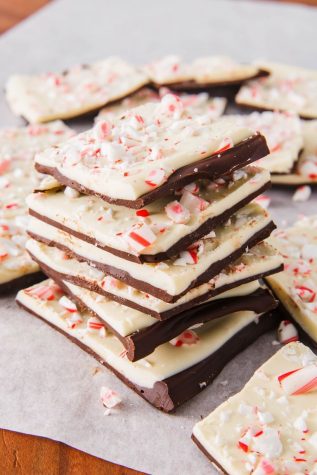 A holiday classic that's great for chocolate lovers, peppermint bark is easy, quick, and delicious. The "bark" consists of two layers of chocolate, the bottom milk and the top white, and is sprinkled with crushed candy canes. The entire process takes about 50 minutes, so there's no need to worry about losing time for other holiday activities.
Find the recipe here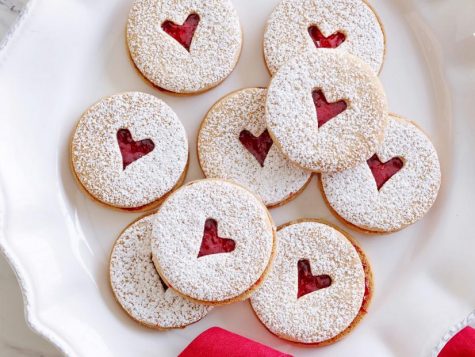 Mini Linzer Cookies
These cookies are a bit advanced, but still doable for the average home baker. The raspberry preserves sandwiched in between two baked shortbread cookies is a tasty mix of buttery biscuits and sweet fruit jam. They're also sure to impress with their cut-out heart top and powdered sugar dusting.
Find the recipe here.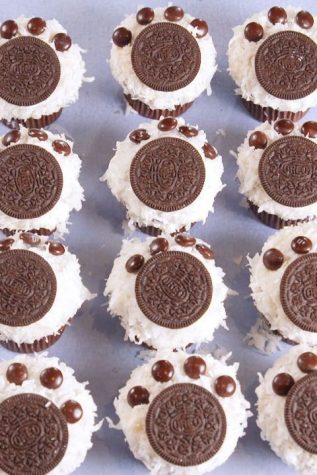 Polar Bear Paw Cupcakes
For something more unique, try these cute, wintery cupcakes. The chocolate cake, vanilla icing, and sprinkled coconut ensure a variety of flavor, and the Oreo and M&M decorations add a final, merry touch to an already delicious dessert. They're the perfect treat to lay out during a holiday celebration or bake with family or friends.
Find the recipe here.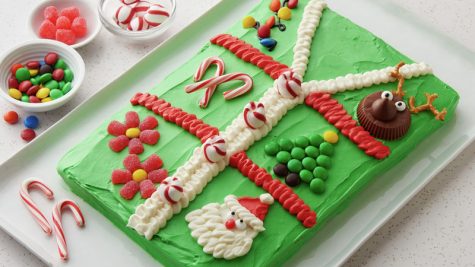 Ugly Sweater Cake
Wearing ugly sweaters is a beloved tradition in many households during the holidays, so adding dessert to the mix only makes it better! There are lots of opportunities to get creative with this bake, feel free to substitute any toppings and create a new sweater design. The batter is swirled with red and green, so every layer is filled with something jolly.
Find the recipe here.
Melted Snowman Cookies
Another decorative dessert, these cookies are both adorable and inviting. The base is sugar cookie, which is then frosted and topped with marshmallows, sprinkles, and M&Ms. The preparation and bake time combined is only 45 minutes, making it a relatively quick recipe. These are the cookies to make if one wants to wow a crowd and indulge in a scrumptious holiday treat.
Find the recipe here.
Peppermint Meringues
Perfect for this time of year, peppermint meringues are an interesting, airy dessert that will get anyone into the holiday spirit. A light sprinkle of crushed candy canes adds a hint of mint and color to the basic, vanilla meringue. While the baking process may be long, the end result is definitely worth it.
Find the recipe here.
Festive desserts are a sure fire way to spread some cheer this year, whether it be by serving them at a fun celebration or decorating them with friends and family. Fight the cold weather and stay warm inside while cooking up some holiday goodies!