Sling Review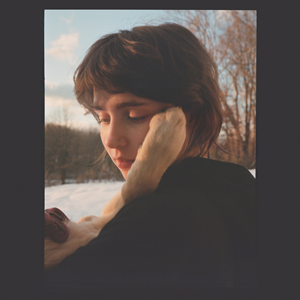 In the spring of 2021, Claire Cottrill (or Clairo), formerly known as an upcoming bedroom pop artist, released a mature second album with lyrics that strayed from her debut.
Sling, an album about motherhood and caregiving, leads off with a heavenly instrumental and descends into an almost psychedelic tune about trying to navigate the music industry. The album was produced by Jack Antanoff, who is known for his work with Taylor Swift, Lorde, and Lana Del Ray. He received high praise for his added instrumental genius on Sling. Leave it to this duo to develop complex chord progressions and breezy harmonies to glue you to the album from start to finish.
The album's only single, "Blouse", is a melancholy recount of a negative memory with a male colleague who set her down a spiral of loathing. Clairo's lyrics paint a picture of intimacy with people in her life who guide her into the future and scoff at those who pushed her backwards.
The first two songs off of the album, which I would highlight, use only Clairo's raw vocals rather than instrumental accompaniments. The opening track is called "Bambi", and begins with a tender, rich vocal assisted by a piano to prepare you for Clairo's tranquil lyrics. Both songs include a key change over the last verse, with stacks of vocals overlapping powerful combinations of instrumentals. "Amoeba", the second track, had the most successful numbers off of the album. Clairo and Antanoff conducted an interview with Rolling Stone about the lyrics. They detailed the overwhelming feeling of sprouting into adulthood and how young adults can seclude themselves.
"Being a musician can kind of become a really self-centered thing because it is just all about you, and you start to worry about [only] you… and it's not cool," explains Clairo.
"Amoeba" is different from other songs on the album. The bouncy loop of guitar and piano is unique to its sound. If I were to compare it to anything, I would choose the fourth track, "Zinnias", which applies more of a bubbly instrumental than a dainty one. The cynical lyrics contradict the musicality, making you want to dance and ignore the true meaning of the song. The end of the track, some listeners say, sounds like descending into panic after finding yourself in a daze somewhere where you don't belong. The music becomes out of tune and chaos is added to make the song sound less attractive.
The dynamic between Antanoff and Clairo is very playful. The two creative minds complement each other beautifully. Both take inspiration from Elliot Smith and Joni Mitchell, whose music consisted of fiddly guitar and piano. Their combined musical expertise makes Sling worth a listen!