BABYMETAL is a unique band blending heavy metal and J-Pop, known for their distinctive vocals, captivating songs, and powerful riffs. They garnered international acclaim through collaborations with legends such as Metallica, Judas Priest, and DragonForce. This group also performed at major venues like Wembley Arena, Madison Square Garden, and Tokyo Dome. BABYMETAL has developed their own mythology, including the Fox God, Metal Resistance, and Kami Band. Produced by Kobametal of Amuse talent agency, their live performances feature heavy metal instrumentation and cute-kawaii (かわいい) culture.
BABYMETAL was founded in 2010 with the original lineup of:
Suzuka Nakamoto as 'Su-Metal' (Voice and dance)
Moa Kikuchi as 'Moametal' (Scream and dance)
Yui Mizuno as 'Yuimetal' (Scream and dance)
Momoko Okazaki as 'Momometal' (New, as of 2019! Scream and dance)
(It is important to note Yuimetal departed from the group due to health concerns.)
Story continues below advertisement
The BABYMETAL girls auditioned for their roles as members of the idol group Sakura Gakuin, which was created in 2010. Suzuka Nakamoto was selected as lead vocalist after impressing the producer. Kobametal, with her former group. Mizuno and Kikuchi, were included into the cast to enhance Su-Metal's stage appearance with their choreography. These two were unfamiliar with metal before joining the group, but learnt to incorporate it into their idol style. Both debuted as a Sakura Gakuin subunit in November 2010, and their first song, 'Doki Doki Morning,' released in 2011. These girls are considered pioneers of the kawaii-metal genre, which mixes elements of heavy metal and J-Pop.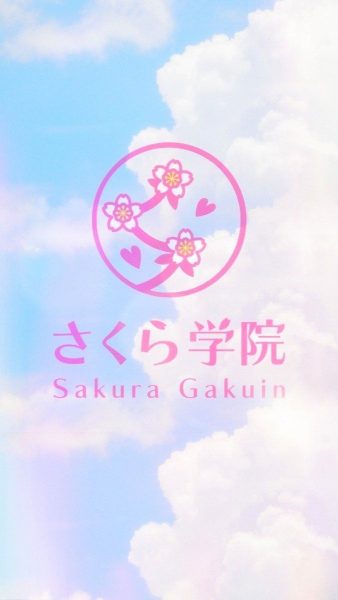 They left Sakura Gakuin in 2013 to concentrate on BABYMETAL, and since released albums and various singles. After Nakamoto left Sakura Gakuin, BABYMETAL became an independent act in 2013. Since its inception, BABYMETAL has released four studio albums, the first of which was BABYMETAL in February 2014. Moreover, in March 2016, Metal Resistance, their second-album was released, and in October 2019, Metal Galaxy debuted. Then as of last spring, they released The Other One. BABYMETAL showed up in Japan and overseas, appearing at festivals and events such as Summer Sonic and Anime Festival Asia.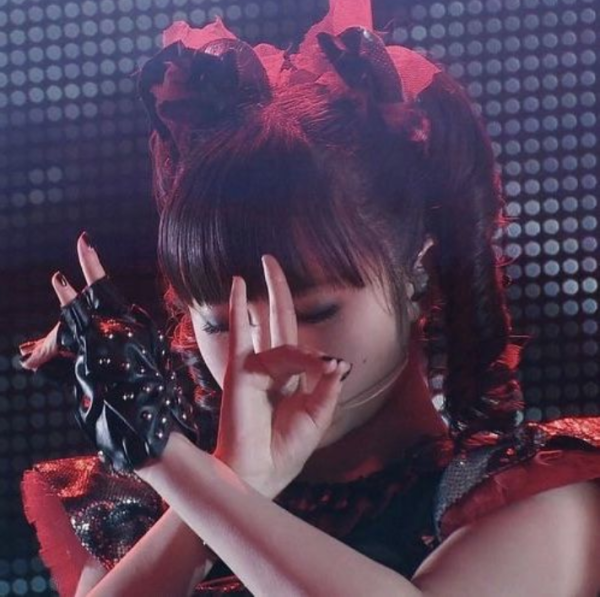 One of the most intriguing features of their music is that they are inspired by the Kitsune (狐). Among them are 'BABYMETAL DEATH,' 'Road of Resistance,' and 'The One.' Aforementioned members make the fox sign with their hands to show their devotion to God and devotion to metal music. BABYMETAL created its own mythology and myths with characters such as the Fox God, Metal Resistance, and the Kami Band. The Kami (神) Band, is made of guitarists, bassists, drummers, and keyboardists who span a wide range of metal genres.
The Kami wear white robes and corpse paint to contrast with the bright and lovable attire of the three vocalists. The group is made up of skilled guitarists, bassists, drummers, and keyboardists who perform a wide range of metal styles. (From power metal to progressive metal.) These musical members aren't fixed, but rather alternate depending on their availability and tour dates. Takayoshi Ohmura, Leda, BOH, Hideki Aoyama, and Isao Fujita, are among the most active and popular members.
BABYMETAL blends heavy metal and J-Pop, and is recognized for their distinct vocals, catchy melodies, and powerful riffs. Furthermore, for their energy and charisma on stage, challenging stereotypes of metal music, rocking out with a cutesy adorable style. BABYMETAL promotes self-expression, friendship, and courage, showcasing the diversity of the Japanese music scene. BABYMETAL is a cultural phenomenon, and their talent, creativity, and courage deserve respect and admiration.
In 2023, BABYMETAL performed at the 2023 Aftershock Festival, and perhaps performing in the upcoming event, Sick New World 2024. This cute-metal monstrous group even teased the Metalverse, as they discovered the terrifying electrifying world of metal music. BABYMETAL has even teased posts regarding this, and was formally introduced in January and April 2023. It's likely the kawaii-metal band will resurrect itself with even more to come through the metalverse and its pivotal role.
METALVERSE#1 - UNBOXING Trailer / @metalverseworld, YouTube