Dick's Sporting Goods stores remove guns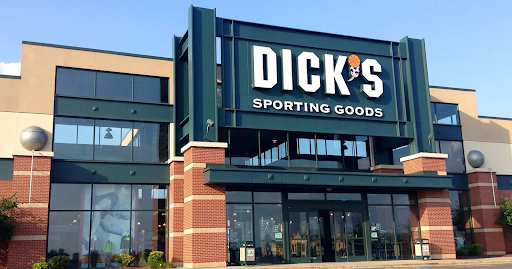 Hang on for a minute...we're trying to find some more stories you might like.
After the tragic school shooting in Parkland, Florida, Dick's Sporting Goods removed assault-style weapons from all stores. This week, Ed Stack, the CEO of the Coraopolis, Pennsylvania-based chain, made an announcement that Dick's Sporting Goods will stop selling firearms in some stores at the end of the year. The stores that are accredited are 125 of its lowest-performing department stores. The athletic retail company did not state which locations will be affected, so it is uncertain if any Virginia or DC stores are impacted.
Stack later made an additional statement regarding the removal of other products. He stated that if all goes well for the 125 stores, they will remove hunting gear which contains products including rifles, ammunition, and accessories.

About the Writer
Jordan Anderson, Staff Writer
Jordan is a Staff writer and a captain on the Cross Country team. She also competes in Indoor and Outdoor Track and Field on the varsity team as well as...