Reston Representative Will Not Run for Re-Election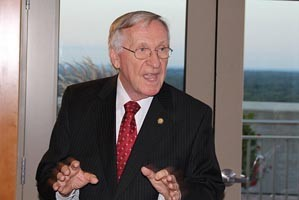 After serving 44 sessions in the Virginia House of Delegates, Representative Kenneth (Ken) Plum of Reston has decided he will not run for re-election. The Representative is 81 years old this year, and has served in the House of Delegates since 1982. He is the longest-serving member of the current House of Delegates.
Currently, Plum is a member of the Appropriations, Public Safety, and Agriculture Chesapeake and Natural Resources committees in the House of Delegates. Looking back on his time in office, Plum recalls being proud of the expansion of the Silver Line, as well as his work to make Virginia a safer and more environmentally friendly state. Even though he will not be campaigning this November, Plum still plans to continue the work that he started during his career.
"I will not walk away from the issues that I'm concerned about," Plum stated. "People will still hear from me, and I'll still express an opinion and pass some judgments on people who continue in office."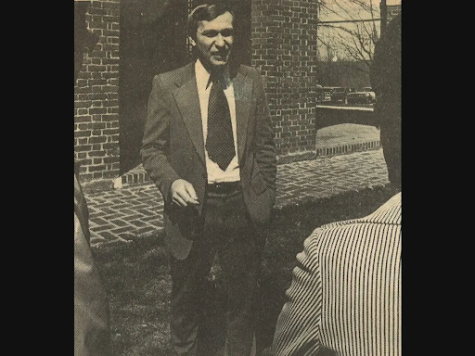 Plum started his career as a teacher and school administrator before becoming a member of the House of Delegates. He has represented the 36th district, where Reston is located, for 41 years. However, this year the district lines have been redrawn, and Reston voters will now be in the 7th district.
One of the more progressive representatives, Plum has worked for years on issues like ratifying the Equal Rights Amendment, expanding LGBTQ+ protections, and working to make education better funded and more accessible to all. He recalled that his motivation to join the House of Delegates was largely based on his desire to make Virginia more than a "backward Southern state."
"I could not be prouder than I am of the members of the Democratic caucus who succeed me," Plum wrote in his official retirement statement: "The caucus is made up of more women than men, persons of color, a different generation, and a broader perspective than has ever been represented in the State Capitol."
The representative has been rewarded for his dedication to the community several times over the years, winning the Pinnacle Award from the Greater Reston Chamber of Commerce in 2007, the Distinguished Transportation Leadership Award from the Northern Virginia Transportation Alliance in 2013, and the Community Partner Award from the Giving Circle of HOPE in 2014. Plum hopes to continue a life of service after retirement, but also wants to slow down and spend more time with family.
Plum will continue to represent the new 7th district until the end of 2023. As of now, no other candidate has expressed interest in running for the District 7 spot.