5 Things to Do This Weekend (12/2-12/3)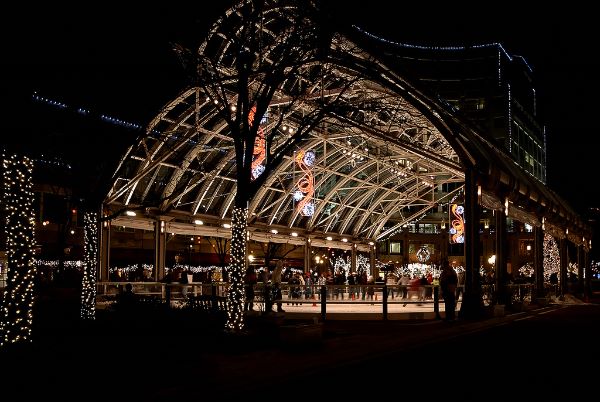 Hang on for a minute...we're trying to find some more stories you might like.
1.) Go see The Splendor of Christmas, a concert by the National Christian Choir (one of the most renowned choirs around here), which takes place on December 2nd (Saturday) in Frederick, Maryland. Although it's a bit of a drive, it's definitely worth it! Plus, you can be spontaneous and find a place along the way to eat lunch (such as Dutch's Daughter). The concert is a must-see for music lovers that enjoy songs about the most wonderful time of the year. There's nothing better than hearing classic carols and hymns from people that can actually sing.
Get tickets at: https://nationalchristianchoir.org/.
If you're interested in lunch, head to: http://dutchsdaughter.com/.
2.) Get away for a day and go check out One Loudoun Shopping Center in Ashburn, Virginia. Have lunch at Copperwood Tavern, browse the bookstore (they've also got an amazing cafe that I highly recommend), find some festive knick knacks at the Great Gatherings store, remember the Alamo theater (go see a movie and grab some dinner afterwards)…this best-kept secret is teeming with little shops and cool places to eat!
Visit their website at: http://www.oneloudoun.com/.
3.) Spend a winter evening at Reston Town Center (right here in Reston, Virginia) with your buddies or a special someone! Have dinner at Counter Burger and then head over to the skating rink. Now is the perfect time to show off your ice skating skills because right now, the ice is just right and you won't have to freeze your behind off. This is also a great opportunity to talk with each other while getting some leisurely exercise. Afterwards, warm up over a hot drink or soup in Panera and look at the Gingerbread House exhibit in the Hyatt Regency hotel. (If you go on Saturday, December 2nd, you can even go on a carriage ride.)
Learn more at: https://www.restontowncenter.com/.
4.) Tour George Washington's famous home by candlelight in Mount Vernon, Virginia. You'll get to meet Mr. and Mr. Washington, their servants and slaves, and even the Washington camel (yes, you read that right) as they go about their daily activities. The house itself is true to the President's time; everything is in place as if he still lives there to this day….It will feel as if you took a step back in time! Oh, did I mention there's also holiday fifing and a chocolate making demonstration?
Find out about admission at: http://www.mountvernon.org/plan-your-visit/tours-activities/christmas-at-mount-vernon.
5.) Help a family for the holidays by being a part of the Adopted Families Angel Tree event, which is taking place in The Mall at Prince Georges in Hyattsville, Maryland this weekend. Simply grab an angel (the wish list of a child in need) off the mall's Christmas tree, and pick up the desired gifts while you do your own Christmas shopping (and while you're at it, treat yourself to a gift or two – therapy shopping is good for the soul, after all).
If you're interested in being someone's angel, check out: https://mallatprincegeorges.com/calendar/view/647.

About the Contributor
Miranda Sandoval, Staff Writer
Miranda Sandoval is a senior and online editor for the South Lakes Sentinel. She enjoys writing stories and poetry, good food, and going on adventures.