6 Things to Do This Weekend (2/2 – 2/4)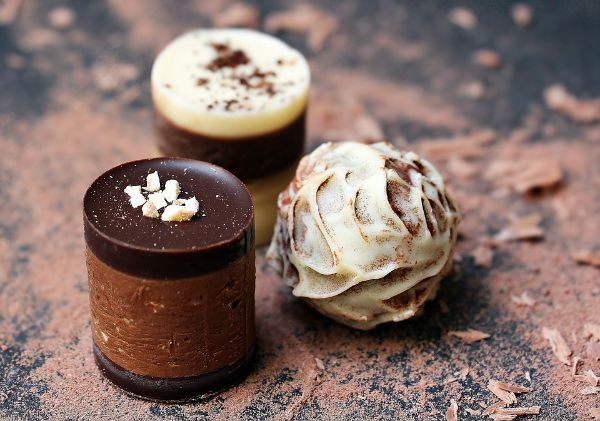 Hang on for a minute...we're trying to find some more stories you might like.
1.) Check out hundreds of different vehicles at the 2018 Washington Auto Show – one of the nation's top auto shows – in Washington, D.C. Come see a live painting of "art" cars and look around the massive exhibit of luxury, exotic, electric, and historic automobiles. You might even get the chance to meet your favorite celebrity or sports personality!
Head to: https://www.washingtonautoshow.com/ to find out more.
2.) Bring your sweet tooth to the 2018 Chocolate Lover's Festival in Fairfax, Virginia! Sample the finest chocolate goodies (including cakes, candies, brownies, fudge, ice cream, and more) from participating vendors (I recommend trying a little something from Sugar Mama's Ice Cream or Cameron's Coffee and Chocolates). If you enjoy showing off your baking skills (or watching people create edible masterpieces), participate in the Chocolate Challenge and make a chocolate cake – get creative with it and wow the judges!
Take a look at: http://www.fairfaxva.gov/government/parks-recreation/special-events/chocolate-lovers-festival
3.) Join the 2018 Polar Plunge Festival on Virginia Beach! Get out your swimsuit and take a dip in the frigid Atlantic Ocean. There's also a SunTrust Dash and Splash Challenge (a race down the boardwalk), Plunge Marketplace (featuring local artisans), costume contest, live music, and hot chocolate and coffee. They even have Post-Plunge Party at the Hyatt's Ocean 27 Hotel with even more music, food, and fun! This is a wonderful way to support the Special Olympics Virginia, which provides sports training and athletic competition for children and adults with intellectual disabilities. Also, if you're one of the tops 5 teams to raise the mot money during the Plunge, you'll be entered in a raffle for the chance to win 4 airline vouchers that allow you to travel anywhere in the U.S.!
Sign yourself up at: http://polarplunge.com/virginia-beach/
4.) This is one for the hockey fans! Go see the Washington Capitals play against the Vegas Golden Knights in Capital One Arena, located in Washington, D.C. Taking in a pro hockey game is a low-key way to spend a Sunday afternoon. Just sit back, relax, and cheer on your favorite team.
To learn more about the Washington Capitals, head to: https://www.nhl.com/capitals
To score some tickets to the game, click on: https://www1.ticketmaster.com/washington-capitals-vs-vegas-golden-knights-washington-district-of-columbia-02-04-2018/event/150052D69C5B25B4?dma_id=409&brand=nhl&extcmp=tm208372&utm_source=NHL.com&utm_medium=client&utm_campaign=NHL_LEAGUE_WAS&utm_content=SCHEDULE_PAGE
5.) Come see Finding Neverland at Altria Theater in Richmond, Virginia! This musical – which has won several awards – tells the thrilling story of playwright J.M. Barrie and how he came to create the beloved Disney classic, Peter Pan. This is a must-see for everyone, whether you're a child, a teen, or young at heart
Get your tickets at: https://www.altriatheater.com/events/detail/finding-neverland-richmond-2018-tickets
6.) Get out your best snacks, break out the sodas, and watch the Super Bowl LII, on T.V. this Sunday! See the Philadelphia Eagles face off against the New England Patriots in the U.S. Bank Stadium, located in Minneapolis. Justin Timberlake will be performing during half-time! Tune into NBC and see who wins – Bing predicts that the New England Patriots will win…only time will tell.
For more info on the Super Bowl LII, check out: https://www.nfl.com/super-bowl
For a master list of chef-approved snacks for the big game, go to: http://www.foodnetwork.com/holidays-and-parties/packages/50-super-bowl-snacks

About the Writer
Miranda Sandoval, Staff Writer
Miranda Sandoval is a senior and online editor for the South Lakes Sentinel. She enjoys writing stories and poetry, good food, and going on adventures.