5 Things to Do This Weekend (4/28 – 4/29)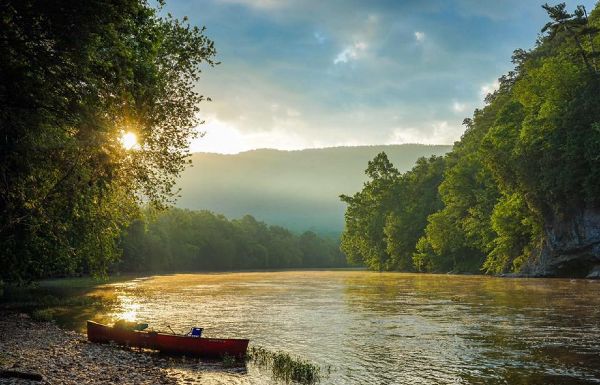 Hang on for a minute...we're trying to find some more stories you might like.
1.) Go see Memphis, the musical at Patrick Henry Community College in Martinsville, Virginia! Inspired by real events in the '50s (when rock and roll was born), Memphis is the story of Huey Calhoun (a white DJ with a love for black music) and his forbidden romance with Felicia Farrell, a black singer. This lively musical is infused with plenty of soulful R&B tunes that will have you bopping along.
For tickets to the musical, click on: http://www.phccpatriotplayers.com/tickets
2.) Travel to Richmond for their International Film & Music Festival! This event draws filmmakers from all over the country and is considered to be one of the largest film festivals in the Mid-Atlantic. There will be a slew of narrative shorts and documentaries, as well as panels, covering a variety of topics (ranging from diversity to societal issues to life in foreign nations). On Saturday, there will be a Wrap-Up Party on the rooftop of the Hofheimer Building, with plenty of blues, jazz, reggae, chamber pop, and hip hop.there On Sunday, there While you're in that area, enjoy a delicious lunch or dinner at Lehja (deemed "2017 Best Restaurant of the Year") or Spoonbread Bistro. On Sunday, spend the evening with actor and film director Danny Glover and watch some more movies. Interested in Black History? Stop by the Black History Museum and Cultural Center of Virginia and go through the "Yesterday's Stories, Today's Inspiration" exhibit. It features photos taken by James Conway Farley and George O. Brown and his family (notable 19th century African American photographers), as well as many other photos contributed by professionals, entrepreneurs, and the military.
If you're interested in the International Film & Music Festival, go to: https://www.rvafilmfestival.com/
If you're interested inthe the exhibit at the Black History Museum, see: http://blackhistorymuseum.org/event/yesterdays-stories-todays-inspiration/
If you're interested in eating at Lehja, go to: http://www.lehja.com/
If you're interested in eating at Spoonbread Bistro, see: http://www.spoonbreadbistro.com/
3.) Participate in Buchanan Civil War Weekend in Buchanan, Virginia! Have a hearty breakfast at the Historic Wilson Warehouse and witness the reenactment of the Battle of Buchanan and the Battle of Lynchburg. See what life was like during the 19th century, learn about Victorian fashion, and meet authors of Civil War books. There will be a dance and music from that era, as well as additional activities for families.
For more info, please visit: http://www.townofbuchanan.com/event/buchanan-civil-war-history-weekend-2/
4.) Head to the Vinton Dogwood Festival in Vinton, Virginia! Watch the 63rd Annual Vinton Dogwood Festival Parade and the crowning of the Dogwood Queen. Enjoy carnival rides, games, concessions, a craft show, the Dogwood Auto Show, and a Tai Chi demo. Various music groups will be there too, such as the William Byrd Jazz Band, Valley Church Worship Band, Island Trio Band, Jerry and Terry Duo, and the Roanoke Fiddle and Banjo Club.
To learn more about the festival, take a look at: http://www.vintondogwoodfestival.org/
5.) Partake in the 7th Annual Taste of Vienna in Vienna, Virginia! The event showcases some of Vienna's finest places to dine – including Ruth's Chris Steak House, Bistro 1521, Crepe Amour, Blackfinn Ameripub, Bruster's, Harth, Social Bruger, and Red Hook Lobster Pound. There will be live music, and performers will include Mike P. Ryan, Power Child, Hero Magnus, and several others.
Check out: http://www.tasteofvienna.com/index.html

About the Writer
Miranda Sandoval, Staff Writer
Miranda Sandoval is a senior and online editor for the South Lakes Sentinel. She enjoys writing stories and poetry, good food, and going on adventures.