How to keep your holiday spirit up in 2020
If this winter quarantine season has you feeling more frustrated than festive, here's a list of a few chilly weather appropriate activities to get you rocking around the Christmas tree again. And although COVID-19 will be celebrating the holidays with us this year, there's no reason to sit on the couch all day and scroll through your phone – unless it's to look up holiday cookie recipes.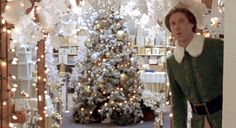 The only way to really get into the holiday spirit is to be surrounded by it. And generally, nothing screams winter wonderland more than 30 paper snowflakes hanging from your ceiling. Although it may sound cheesy, cutting handmade snowflakes is actually more rewarding than you'd think. The folding pattern is basic and easy to learn, then after cutting a few triangles and circles, you open up this beautiful, intricate, snowflake that will make your room look like that one scene from Elf! Now, if you're looking for some clearer instructions on how to create your own paper snowstorm, check out this video by Crafty Daily!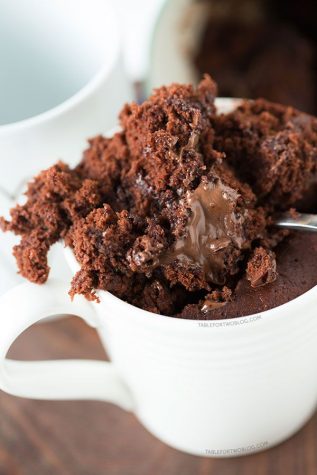 If crafting isn't your thing, and you've grown out of your hot chocolate phase, here's a cute baking activity that'll make use of all of those novelty holiday mugs you got your Mom every year. Mug Cakes are coming back hot, on internet trending pages and out of your microwave! Most people haven't heard of these delightful treats, which is a shame because they're easy and quick to make, and clearly satisfy your seasonal sweet tooth. If just reading about these treats is already making your mouth water, here are some recipes from Country Living to try out
While you're sitting cozy by the fireplace, enjoy a classic winter TV binge session watching as many holiday movies as you can! Who doesn't like a good Netflix marathon right? If you're having trouble picking out just the right one for movie night, here's a list of the 13 best Christmas movies on Netflix right now, from Town & Country Magazine!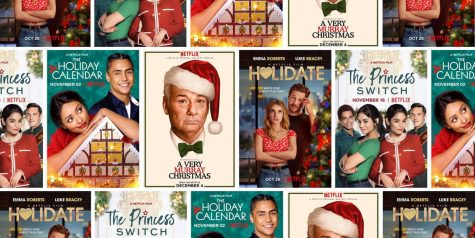 Okay, maybe you've grown a little sick of all the Christmas movies on right now, but a little old school communication might just be up your alley! This season, take advantage of the old school postal service and send some holiday cards to your close family and friends! Go to the store and buy some cute cards, or DIY them, and write a cute message wishing the recipient a happy, healthy, and safe holiday season. Or, if you want to get dressed up for a change, do a photoshoot and collage some cheesy holiday photos together and send those out to spread the joy! Just imagine the smile on your grandma's face when she opens up a heartfelt letter from you!
If any of these cute holiday activities strike your fancy, or your frosty, give them a try and bring some life back to this SNOW-VID-19 season!
About the Contributor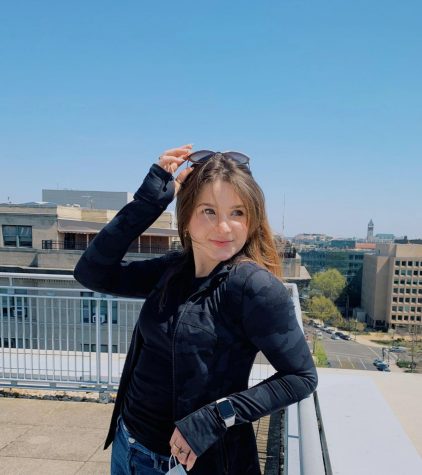 Taylor Anderson, Co-Editor in Chief
Taylor Anderson is a Senior at South Lakes and is the Co-Editor in Chief for The Sentinel. She is a part of the SLHS varsity cheer team, and really dedicates...