Club spotlight: South Lakes UNICEF Unite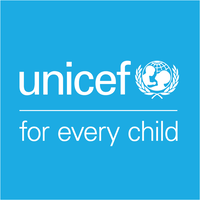 South Lakes High School is home to many amazing people and has so much to offer. From our IB program, to our competitive sports teams, performing arts ensembles, diverse clubs, amazing course catalog, talented students and teachers, we all have something unique about us that makes us all come together and create this great environment.
Our school has many clubs and extracurriculars that students can be a part of. Some of these are sports, educational clubs, artistic clubs, and community service opportunity clubs. One club that is new to South Lakes this year is the UNICEF Unite club! The UNICEF Unite club is a club that focuses on discussing current events, educating students on serious topics and engaging in innovative discussions. They meet once a week on Thursday for an hour and always accomplish a lot! They will usually start off the meeting with a quote to inspire the members, then the group works together to discuss a current event and share opinions and perspectives. Lastly, they will discuss a UNICEF topic such as World Children's Day, or human trafficking awareness.
The club also has other opportunities. If you want a bigger leadership role you can apply to be part of a committee. These committees include Presentation Design, Photography, Marketing and much more. The club has three main leaders: co-founders Jaeya Taxali, Emily Werner and Mariam Seshan. These ladies work tirelessly to create content and plans for their weekly club meetings.
Jaeya Taxali is a Junior here at South Lakes, a well rounded student who has many accomplishments. She is part of the IB program, chorus department, tennis team, Entrepreneurship Club and she is also one of the founders of South Lakes UNICEF Unite. Prior to Jaeya creating the UNICEF Unite Club she was involved with an organization called Lead Peace. At Lead Peace she learned a lot about conflict resolution and how to solve problems by talking them out and quite literally leading with peace. Jaeya said, "I have always enjoyed learning about current events and politics and I wanted to start something at school that would accomplish these things." She wanted to create a club where students could have meaningful dialogues in a safe space.
For Jea, the hardest part of starting and managing a club was that she has a lot going on, so this is just another thing to add to the list of balancing. "When starting the club it took a long approval process because we were pairing with an outside organization, however it was worth it," Jaeya said, "It's hard to manage because there are so many things to do and so many issues so it is hard to narrow down the choices of what to talk about at each meeting. It is also a lot to balance with school classes and other extracurriculars."
This year, we have seen a huge decrease in human interaction. On top of that, we are also seeing a big decrease in virtual interaction. With students often having their cameras and mics off it must be hard to engage and interact virtually. This has an impact on UNICEF Unite. "It is definitely challenging having a virtual club because it is harder to see if members are enjoying themselves and having a good time. It is also harder for more timid people because they may not want to speak up, even if they have something to say," Jaeya explained.
"I love this club because I get to have effective dialogues and discussions with knowledgeable and passionate people at school. It is nice to know that people want to make a difference and that they care about these issues as much as I do. These aren't every day discussions so it means a lot to have them and to have these amazing people in our club," Jaeya said.
UNICEF Unite meetings are open to new students joining! They meet every Thursday via Google Meet. Use the code to join the Google Classroom, QSZWZAE.
Follow UNICEF on Instagram @UNICEF and the UNICEF Unite club @SLUNICEF.