South Lakes senior does wushu in FCPS Talent competition
When an email regarding a Fairfax County Public Schools talent competition was sent out to seniors, South Lakes student, Evan Xu, not without some peer pressure from his friends, decided to enter. Without high hopes he submitted his video, any chance to show his skills off is welcomed, although not making it past the first round, his video circulated around the school with many students seeing his performance.
Evan was the only student in the competition representing South Lakes out of the 24 entries. Evan went against Oakton, ending the competition at 56% to 44%. The video, along with the competition bracket, can be found at @fcpsseniorevents on Instagram.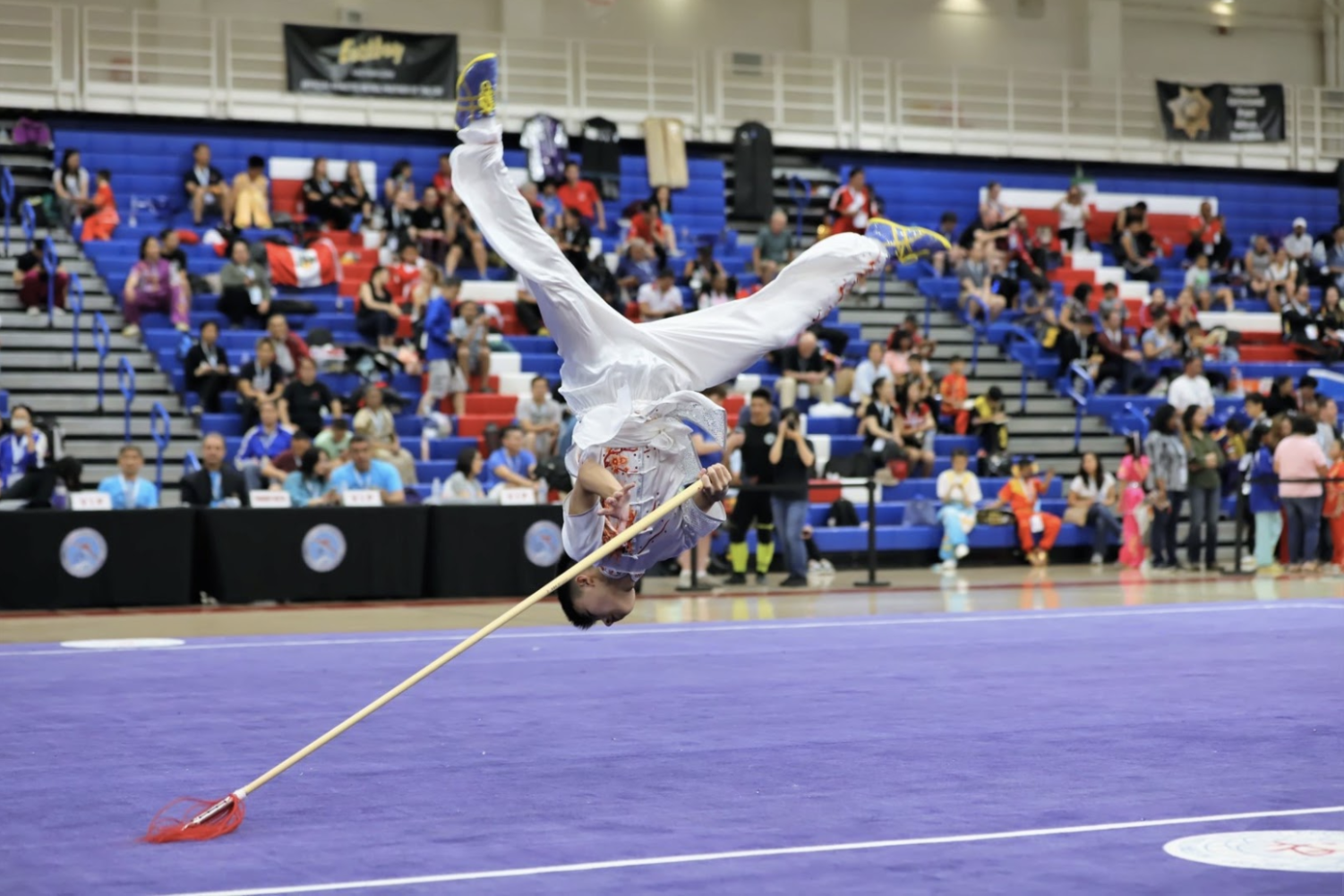 Evan performed extremely impressively through the martial art of wushu, a modern rendition of kung fu. Though wushu can be sparring, Evan mostly participates in the performance aspects. He has continued to train through COVID despite the inability to go to his studio, Evan explained.
Whenever competitions open back up, South Lakes students can all hope to see him show off his skills once again!