Tokyo Mew Mew New ♡ Catch-Up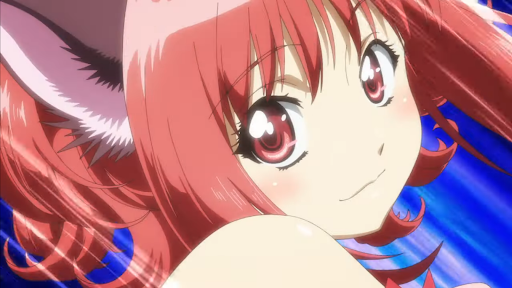 The famous shōujo manga Tokyo Mew Mew ♡ has received its own new reboot as of this summer. This TMM♡ adaptation is only in Japanese; however, subtitles are available. Although Crunchyroll is insanely popular for streaming anime internationally, this reboot is not there to stream on their platform. Other than that, the only way to watch this currently in the United States is through HIDIVE.
The plot consists of Earth under the threat of alien invasion, in which Ryou Shirogane and Keiichiro Akasaka devise the idea of Project Mew. This project recruits five girls who do not know they are infused with the DNA of an endangered species and are assigned the task of saving the world. Ichigo Momomiya leads the superheroine team, and these girls wish to protect and reclaim Earth.
Tokyo Mew Mew New ♡ is a new anime series that follows the events from the original manga but with some noticeable changes. The animation style was updated to reflect the evolved art style. The main cast has also aged up and is now attending high school. Several characters have been redesigned, including Minto Aizawa, Pudding Fong, Masaya Aoyama, and Ryou Shirogane.
Masaya Aoyama was changed to be more assertive compared to his original mild-mannered counterpart. Meanwhile, characters such as Minto Aizawa and Pudding Fong received new hairstyles. As for the rest of the Mews, they have undergone color palette changes except still remaining to their original assigned color scheme. Lastly, Ryou's outfit was changed to look more like a scientist.
Even after the passing of the series' creator, Mia Ikumi, it has been speculated the sequel, Tokyo Mew Mew: À La Mode, may receive an adaptation introducing brand-new characters. Fans have expressed a desire for Berry Shirayuki and Ringo Akai to officially debut in the series. Berry is the only canonical Mew injected with the DNA of the Amami Black Rabbit and the Andes Mountain Cat; she is featured in Tokyo Mew Mew: À La Mode.
Akai was introduced in the exclusive video game Tokyo Mew Mew: Enter the New Mew Mew! – Serve Everyone Together. Ringo is the protagonist, and Ikumi designed her. Superfans speculated that Ikumi may have wanted to incorporate Ringo Akai later on into the franchise, but this is unknown.
Tokyo Mew Mew New ♡ is currently ongoing, so stay tuned!