Chat GPT is sweeping American schools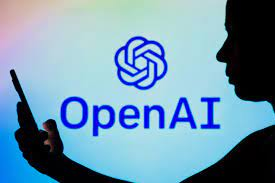 Cheating has existed for years in academia. Especially since the pandemic hit, educational institutions have resorted to digital tools to teach students. As a result of the expansive nature of the internet and a desire to gain an advantage, the creation of an AI chatbot that is able to pass Ivy League bar exams, is exacerbating the problem. How can school districts, students, and parents collaborate to confront this new reality in the digital ecosystem?
Chat GTP is an advanced artificial intelligence chatbot produced by Microsoft, which has been making headlines. Introduced in November, it has been shown to produce articulate and fact-based answers to questions and inquiries. It has a broad database of knowledge and an uncanny ability to write like, or even better than, a human. Students across the world have figured out how to use the chatbot to complete assignments and more
The use of AI raises concerns about academic achievement and the implications of students using advanced technology in schools. While schools have the ability to digitally regulate how their students use technology, they don't have the power to restrict which websites they can visit on their cell phones, especially if students just use their cell-service. FCPS, like many schools systems, has a built-in firewall that blocks inappropriate websites on school devices and other devices connected to the FCPS network, but it can not block content on a student's personal device, unless it is connected to the schools network.
The temptation to cheat to get an advantage is strong. Most schools use a standard grading scale, which is not necessarily a bad thing, but the drive to compete can drive students to act dishonestly. Many students associate their academic performance with their self-worth. Success in academics may come easily to some, but not to others. Education is essential in a functioning society. Many would argue that educational institutions should embrace these new technologies to prepare students for a world that continues to advance technologically.
AI can provide an endless database of knowledge is accessible to all, but it also may be unreliable and does not match human capacity for speaking and writing. In response to the release of Chat GPT, a software that can detect AI-generated speech was produced by a student at Princeton University. Many educators have reportedly embraced it to teach their students about how AI works and thinks. Many of these educators express a desire to teach their students about the benefits and risks of AI. On the contrary, other educators have expressed deep concerns about cheating. In the end, it will come down to individual districts and states to decide how to deal with this new reality.