A spontaneous page found on MetaCritic's website suddenly spawned in, and it caught the attention of Grand Theft Auto's playerbase. Likewise, an IMDb site exists for this video-game too, and with not much information other than its rating and year. Rockstar Games' parent company, Take-Two Interactive, recently purchased Zynga, a social and mobile game developer. This acquisition has fueled suspicion that a mobile version of GTA VI could arrive.
Information on Metacritic's Grand Theft Auto VI: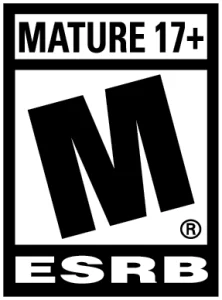 "With development of the next entry in the Grand Theft Auto series well underway, the Rockstar Games Team is determined to once again set creative benchmarks for the series, our industry, and for all entertainment, just as the label has done with every one of their frontline releases."
Sam Houser, Primary Producer

Terry McGinnis, Associate Producer

Dylan McCrone, Production Design

Special thanks given to Lorenzo de Jongh
According to Take-Two's CEO, Strauss Zelnick, Zynga could create games using Take-Two's intellectual property. Despite this, gamers are doubtful that a mobile GTA Online could exist because of the technological limitations that could play. On the positive side, it could be a reality that GTA Online would be more accessible to mobile players. This has been debated among the playerbase. Even still, these chances appear highly unlikely due to timing restraints.
Story continues below advertisement
Grand Theft Auto VI is set in Miami's Vice City, where it's taking place in contemporary times. This game is going to highlight its immersive intricate graphics, eye-catching details, and magnificent motions caught in every compact aspect. Its publisher, Take-Two Interactive, received this patent with the incentive of implementing this into the real game. Moreover, the company stated its release window is somewhere between April 1, 2024 — March 31, 2025. On Rockstar's Newswire, it was officially announced GTA VI was undergoing developments and to ultimately remain patient for its release.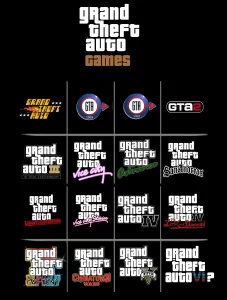 Fans speculated Rockstar North had already conceptualized VI being made after the success of V. Grand Theft Auto VI takes place after the events of Grand Theft Auto V. Additionally, Rockstar has commemorated their famous older games and provided fresh frequent updates to Grand Theft Auto Online. So for Rockstar to potentially bring out something bigger than what they've been currently doing is really important.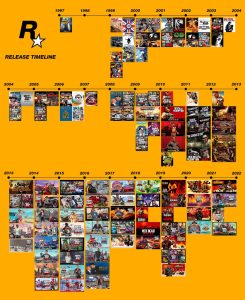 Despite Rockstar Games' unexpected 2022 network intrusion, many are curious regarding what VI would feature. The intruder claimed he had GTA V and VI's source codes by hacking into Rockstar's internal business slack. More than 90 hacked video clips were distributed to the GTAForums. Rockstar immediately took action to remove this footage from YouTube and 𝕏, which revealed it was acquired and downloaded by a third-party. The British teenage hacker held these source codes hostage, prepared to trade those for cryptocurrency. As a consequence, 'teapotuberhacker' was subjected to legal proceedings in court in England.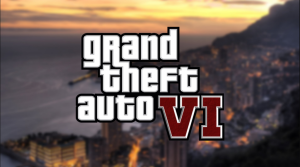 The number of missions in VI has yet to be revealed. Although, based on fan comments and previous games in the series, the game is projected to have 60-70 missions. However, 100 missions would be ideal. It should also be noted that the quality of the missions is usually seen as more important than the quantity. GTA IV includes 94 core missions, whereas San Andreas and Red Dead Redemption 2 had around 100 missions. It'll most likely be released on the PlayStation 5, Xbox Series X|S, and could include a potential PC version.
Red Dead Redemption 2 is another one of Rockstar's games, and its estimated budget is around $540,000,000 USD. This estimation includes the development and marketing costs too. It's worth noting that this makes RDR2 one of the most expensive video-games ever developed. Rockstar's other projects do not exceed this amount typically. However, the exact figure has not been officially disclosed by Rockstar Games. As of August 2023, Red Dead Redemption 2 sold 55,000,000 units worldwide. This is a significant increase compared to those 43,000,000 copies sold as of February 2022. The action-adventure game, developed by Rockstar Games under the parent company, Take-Two Interactive, continues to be popular among gamers.
Like GTA V, its predecessor, GTA VI has a character-switch mechanic. This mechanic is used between the two main characters, Jason and Lucia. These two are inspired by the Great Depression's Bank-Robbing Couple, Bonnie and Clyde. Lucia and Jason are an interracial couple, and she's a Latina. This marks a significant step for the franchise and reflects the company's in-house culture changes.
Grand Theft Auto V was released on September 17th, 2013, and costs up to $265,000,000 USD in production. Its successor, Grand Theft Auto VI, has a budget up to $2,000,000,000 USD for marketing and budgeting. RDR2, V, and VI, were reported to be expensive for Rockstar to produce, which is why it's taking so long. VI will definitely surpass RDR2's monetary budget in the history of modern video-games as a whole in contrast to competitors.
We are very excited to let you know that in early December, we will release the first trailer for the next Grand Theft Auto. We look forward to many more years of sharing these experiences with all of you.

Thank you,
Sam Houser

— Rockstar Games (@RockstarGames) November 8, 2023