What the NCAA is doing to keep college basketball in the pandemic
With the NCAA Division 1 men and women college basketball season now upon us, let's examine how the Division 1 Council will construct a safe and healthy environment for the players through COVID-19 and how they will prevent outbreaks across the country.
Coaches, athletic directors, and other team personnel across the country have been debating how to play through this pandemic. The NCAA will learn from the NBA, MLB, NFL and NHL. Unlike the NBA, college basketball can not put all the teams into a bubble. Some things that the NCAA will still be doing is spacing out players and coaches on the bench.
College football has had many postponements this year, forcing teams like Ohio State to not be eligible for the Big 10 Championship. College Basketball looks to limit its cancellations of games this year by the NCAA forcing coaches, players, and officials to test for COVID-19 three times a week. College basketball has already had to cancel a couple of marquee matchups between number one ranked Gonzaga and number two Baylor, as well as number four ranked Michigan State and number 18 ranked Virginia.
College Basketball powerhouse Duke decided on Thursday, December 10, that it will postpone its remaining non-conference games. Duke has already had two cancelations due to COVID-19. The Atlantic Coast Conference (ACC), is still playing their games after cancelations with almost all their schools and will continue to travel across the country to play each other just like normal. Except it's not normal. Teams will split students up into two buses instead of the usual one. Teams will only have one player per hotel room, unlike in previous years.
The NCAA and Division 1 council will have their hands full this year as they try to keep the players safe and healthy. If players, coaches, and the rest of each and every NCAA men and women's basketball team listens and follows the COVID protocols then this will be a great year in college hoops.
About the Contributor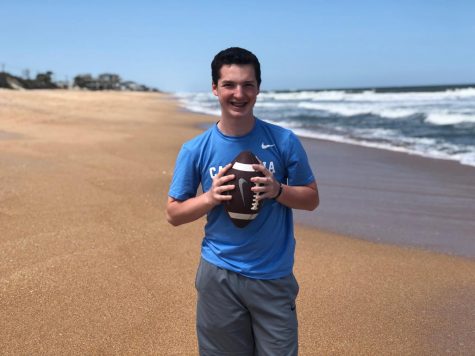 Jack Lotz, Co Sports Editor
Jack is a sophomore at South Lakes. This is his 2nd year as a writer in sports for the Sentinel. Besides writing, Jack plays baseball for South Lakes and...