QRU? Junior dance team member Robel Makaveli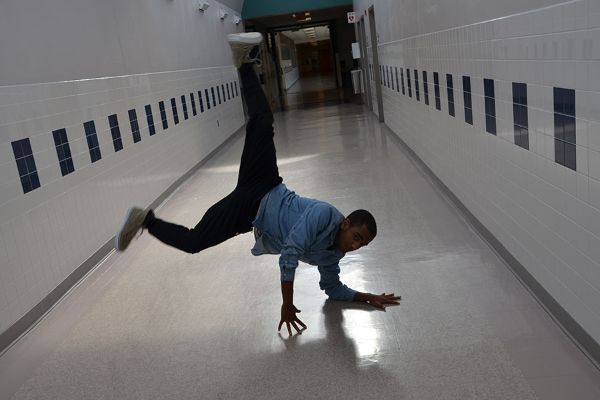 Advertisement
Junior Robel Makaveli is the only male member of the South Lakes dance team.
What inspired you to join the dance team?
Actually, one of the captains really convinced me to do it, so then I said "Why not?" Then I tried out.
Has dance always been a part of your life?
Yeah, it's a big part, and it's one thing that I know that I feel comfortable with. It's one of my strong points, I would say.
How does it feel being the only male on the team?
It's not that weird since I dance and there are a lot of girls that dance and so I have had stuff like this before, but I guess this is more publicized since it's a team. But nothing is really weird about it.
How did people react to you joining the team?
The people on the dance team that had been on it since their freshmen year thought that it was really cool to see a male on the team. Friend wise, I feel like my friends think it's really cool when they see me perform, they're like okay, that's really cool. So I think it's been received well.
Are there ever any setbacks to not having an even distribution of gender on the team? Does it affect choreography?
Most of the time there's choreography that is kind of feminine or something, but the coach and the captains advise me to put my own style into what they do, but most of the time it's not a big issue or anything. Everything is good.
Is there anything else you would like to add?
Oh yeah, I just love how awesome this team is. It's like, the best experience I've had in high school and they're all beautiful inside and out and they're all awesome.