Music Review: Isaiah Rashad "Cilvia Demo"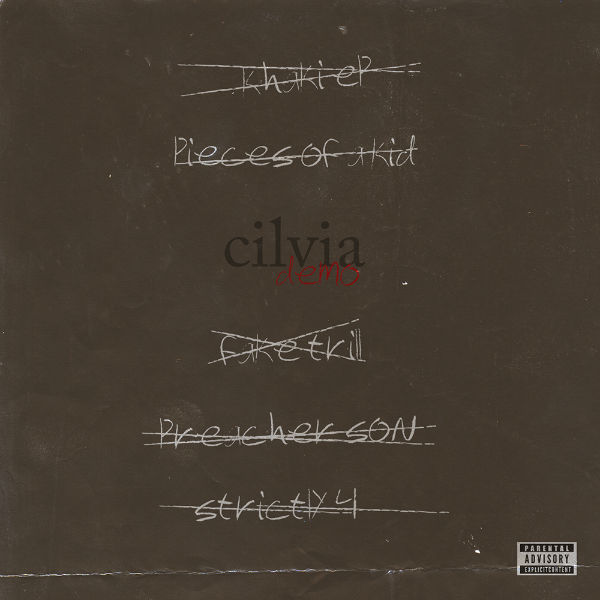 Up and coming Tennessee rapper, Isaiah Rashad, makes a strong first impression with his debut album Cilvia Demo. Quick to be compared to label-mate Kendrick Lamar, Rashad employs mature beats to tight verses to set himself apart.
Many of the tracks on Cilvia Demo use ambient elements, like echoes, to create a whole new soundscape. Rashad's verses range from slow and dreamy to intricate and precise. His tone is like that of Lamar's but farther deep-seated in some Southern dystopia.
Not to outshine the weed-culture infused and extremely catchy "R.I.P. Kevin Miller," the very next track "Ronnie Drake (feat. SZA)" gives the pleasure of an Amazonian utopia. The chorus, starring smooth-toned songstress SZA, glamorizes the typical pariahs of society. Rashad and SZA also team up on "West Savannah", an alluring love song which illustrates an immaculate and smoke-filled midnight affair. The duo has the perfect dynamic, SZA using her velvety intonation to level Rashad's gravelly one.
The album quickly turns down a dark alley, with only the streetlights of jazzy piano riffs to show the way. The anecdotal "Soliloquy" ends too soon with too few of Rashad's dingy and witty lines.
Throughout the rest of the album, Rashad displays himself as very humble, rapping about his life and what he's grateful for. He has the skill to modify his voice from languid to fierce in the same verse.
It will be interesting to see how Rashad will develop over the span of his career, but he sure started it off on almost the best foot possible with an album I give 4 out of 5 stars.
Listen to Rashad's debut album on Sound Cloud at https://soundcloud.com/#isaiah_rashad.