5 Things to Do This Weekend (1/6 – 1/7)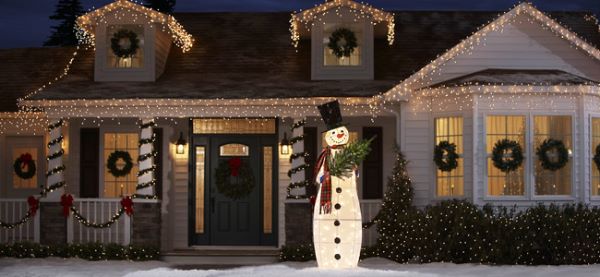 Hang on for a minute...we're trying to find some more stories you might like.
1.) When it gets dark outside, grab your family and some blankets, get in the car, and turn on the radio. Take a drive around nearby neighborhoods to see all the beautiful lights and decorations come alive. This is your last chance to see them before the neighbors take them down and stash them away for next winter!
2.) We should never forget those less fortunate than us. There are plenty of people out there in need of a warm place to go and a good meal to nourish themselves. That's why you should volunteer (with a parent) at the DC Community Marketplace (run by the Capital Area Food Bank in Washington, DC) on Saturday morning. Providing low-income residents with groceries will give you a warm feeling in your heart that will drive away the chill of winter.
Sign up at: https://volunteer.capitalareafoodbank.org/opportunity/a3M36000000ZmqLEAS
3.) Check out the new Isabella Eatery at Tysons Galleria (in McLean, Virginia), a mix of eight upscale eateries created by award-winning chef Mike Isabella. I recommend dining at Graffiato's (can't go wrong with Italian comfort food) and finishing off with dessert at Retro Creamery (a REAL OLD-FASHIONED CREAMERY) or Nonfiction Coffee. Be aware that items listed on their online menus are slightly different from what they actually offer (I had a bit of a surprise when I went to the Octagon Bar three days after the Eatery opened and they were serving Graffiato's menu instead).
Take a look at: https://isabellaeatery.com/
4.)If you're one to brave the cold weather, bundle up and go see some real hot rodders at the No Limits Monster Truck Tour Saturday evening in Salem, Virginia. Fans of cool cars will go crazy over the monster trucks (rumor has it that they even have a mechanical fire-breathing dragon)!
Get your tickets now at: https://www.findticketsfast.com/Schedule/No_Limits_Monster_Truck_Tour_Tickets.shtml
5.) Stay inside and stay warm, 'cause, baby…it's cold outside! Cuddle your cat, get under some blankets and watch some old movies, and drink plenty of hot cocoa (or cider or tea). Maybe even do a snow dance and see if that works. By all means, please keep yourself from becoming a human popsicle!