South Lakes business spotlight: Interview with TikTok famous Honeybin Co
A couple of weeks ago, I was scrolling through my TikTok For You Page when I stumbled upon a video of a sweater being embroidered. I thought that the sweater was super cute, so I checked out their TikTok account and found the brand on Instagram. I realized that some of the photos looked a lot like they were taken at Reston Town Center, so I did some research and found out that the business is local, and one of the girls who co-runs it is a South Lakes student!
The business, Honeybin co is run by two sisters, Rhema and Bethel Agyeman, and it was created in 2019. They have over 34, 200 followers on TikTok alone. They've caught eyes for their unique designs and emphasis on sizing inclusivity and being a Black-Owned business.
Each design that they make varies. It also changes depending on the machine that they are using. Bethel explained, "My sister's machine is a 6×10 that stitches faster, doing 850 stitches per minute and mine is a 5×7 that stitches a little slower doing 650 stitches per minute. So for example, our "ctrl" item, a 45 minute design on my machine will take around 30-35 on my sister's machine. And it also depends on how many stitches the design has. That design has around 25,000. But our longest design is nearly 70,000 stitches and takes 2 hours to stitch."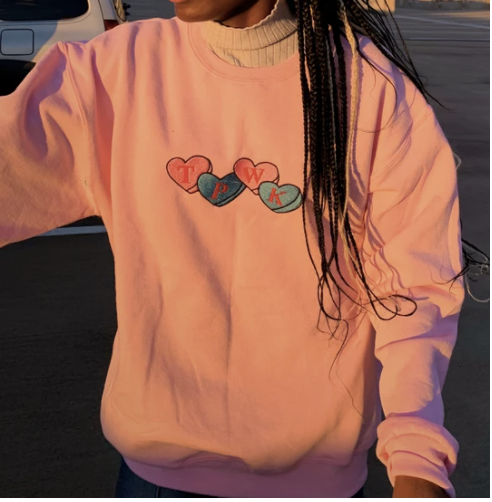 I was really curious to know what it is like to run a business at such a young age, and if it is hard to manage school, extracurriculars, and a business all at the same time, but the sisters seem to balance everything with ease. "I did soccer but it got cancelled due to the virus, but I plan on jumping back into it again soon. I don't think it'll be too overwhelming to keep up. And my sister is a pre-med college student and she's also able to keep up," said Bethel.
They're still learning the details of what it takes to run a business, Bethel said, "I honestly don't fully know the fundamentals to a business yet, I'm still learning. But the things I did know from the start were the simple things like taxes, write-offs, copyrights etc. It wasn't too hard to promote our business. I manage our TikTok account since I use TikTok more and then my sister does the same with the instagram account."
It also helps when you have supportive parents who are willing to help, said Bethel, "[Our parents] have been very helpful to us. Sometimes, our parents even help us out when we're packaging orders. And our Dad has also been aiding us with our finances and other litigation."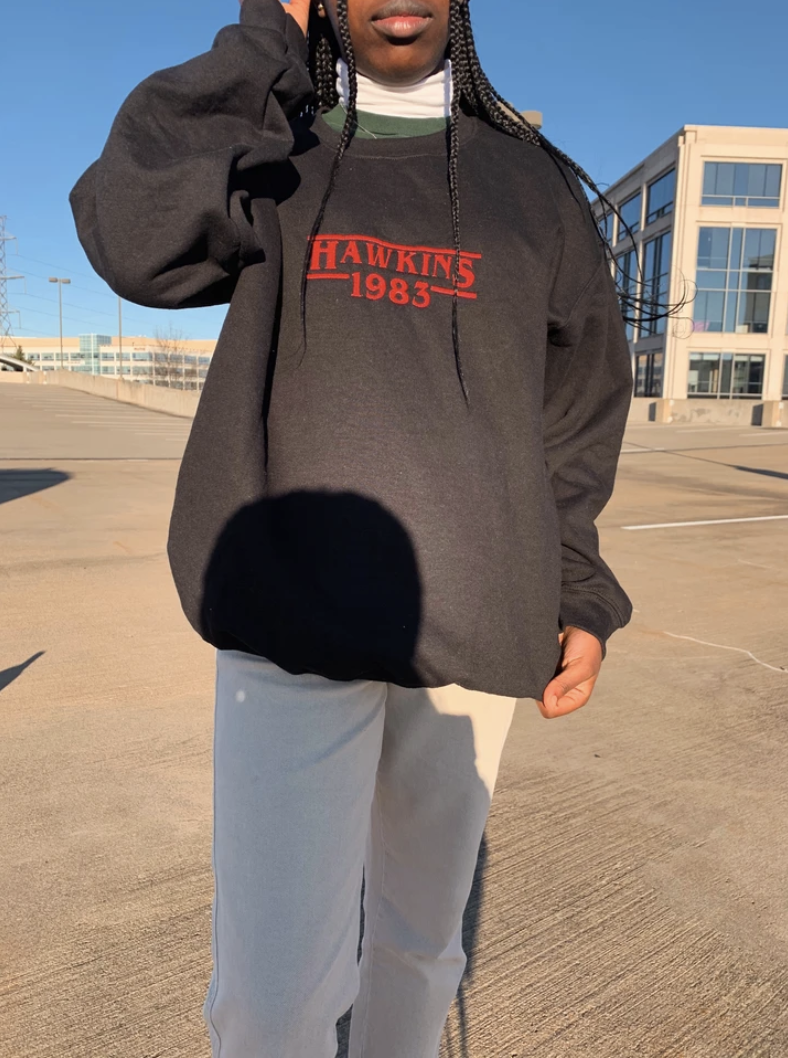 Honeybin Co gets their inspiration from many different places, like music, movies, cute imagery and quotes. Bethel shared, "As of right now, most of our designs are based off of songs we like. Our best sellers are inspired by the artist SZA and we also have some designs from Tyler, the Creator. We also have designs based off of shows like 'Grey's Anatomy,' 'Stranger Things,' and the 'Harry Potter' series. We're also working on designs that aren't based off of songs or shows."
I recently purchased a hoodie from Honeybin Co and I cannot wait for it to arrive. It is super important to support small and local businesses, especially during COVID. I hope this article inspired you to check out a small business and even order something from Honeybin co. Have fun shopping!
You can visit them on Instagram and TikTok, as well as their website.
About the Contributor
Chloe Baker, Staff Writer






Chloe Baker is a junior at South Lakes. She is a staff writer for the Sentinel and this is her first year taking journalism. She...