From South Korea to South Lakes: Welcoming the new Latin Teacher, Ms. Whitfield
The Latin department has recently gained a new addition. A new teacher, Ms. Tara Whitfield, has joined us at South Lakes. A military husband has led Ms. Whitfield to gain rich teaching experience in many places before joining South Lakes. She was a middle school Latin teacher in Texas after graduating from Ole Miss, before takin her teaching talents abroad.
A notable journey of hers was teaching in South Korea. To say the least, it was very different, "Teachers are treated more professionally," Ms. Whitfield said before elaborating, "They are given adequate time to lesson plan and grade since they are only expected to teach three or four of the seven periods per day." She also dearly misses the less processed, more delicious, school lunches, as well as the friends she made there.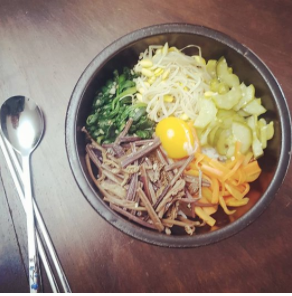 In Korea she had many teacher friends who mean a lot to her, making her comfortable through speaking some English and helping with Korean. Along with her teacher friends, her friend's on the military base made her feel at home with their shared experiences as foreigners. I'm positive she will find similar kindness in our South Lakes teachers, everyone at the school is excited to have her here,
Ms. Whitfield later explained the transition has been more difficult than expected, as Korea had begun to feel like her home after being there so long. COVID-19 has not helped the transition, instead making it harder to explore the community. She says "I think becoming a teacher at South Lakes has really helped with the transition though! I am able to interact with humans and with Latin, two of my favorite things." I think everyone who returned to in person shares this sentiment, seeing real, breathing humans makes all the difference.
Sadly, she will not be with South Lakes next year, as she will be moving just across state lines to Maryland. I know she will love the DMV and all the experiences it has to offer. Though her time at South Lakes is limited, it should be a good experience to have. We are all excited to see Ms. Whitfield here for the rest of the year and will be sad to see her go.