Gwen Stefani under fire for Allure Magazine interview statements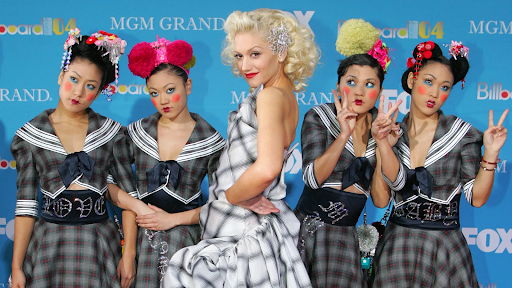 Gwen Stefani is under fire for a recent comment in an Allure magazine interview. While being questioned by Jesa Marie Calaor, an Asian American woman, Stefani defended her controversial Harajuku era and stated " 'My God, I'm Japanese and I didn't know it."
It only takes a quick google search to realize that the Italian-American singer is not Japanese, so why is this statement making such a viral appearance on social media? While some of the pushback is specifically directed at the comment, others are concerned about the broader effects. With Stefani's notoriety returning to the public eye, the interview is shedding a new light on the singer's Harajuku era and the mountain of scandals that come along with it. To some, the celebrity's unrelenting rebuttal to cultural appropriation claims is reopening old wounds.
To uncover the root of this mess, it's necessary to look at the 53 year old singer's past controversies involving cultural appropriation. This criticism first emerged in the 90's after Stefani was frequently seen wearing bindis, a religious symbol in certain South Asian cultures. The pop star received additional backlash for flaunting traditional Native American and Latine dress in her "Looking Hot" and "Luxurious" music videos. However, critics argue that Stefani's most questionable actions were from her 2000s Harajuku era.
Harajuku is a region of Tokyo that's known for its innovative street fashion, ranging from Gothic Lolita to colorful Decora Kei. Stefani has often expressed her love for Japanese culture, explaining that she fell in love with Japan ever since her father worked for the Yamaha company on the island when she was a child. The subcultures of this Japanese district became the main inspiration for this period in Stefani's career, which kicked off with her hit "L.A.M.B" album in 2004. One of the most recognizable traits of this era are the four Japanese and Japanese American women who followed the singer in her music videos and red carpet photos. Given the stage names Love, Angel, Music, and Baby, the women acted as a fashionable paparazzi for Stefani while frequently sporting Japanese street fashion and school girl outfits. Critics insist that Stefani's Harajuku Girls supported harmful stereotypes of East Asian and Japanese women, painting them as monolithic and submissive ornaments meant for the background. Margaret Cho, an Asian American comedian, went as far as to say that the Harajuku Girls were a "minstrel show".
Stefani's interview comment received an immediate outpour of memes and fiery debates on social media. @EricaKanesaka tweeted that "It is disappointing that Gwen Stefani is choosing to double-down on her Orientalism in 2023. I remember how uncomfortable her "Harajuku Girls" era made me almost 20 years ago, but it wasn't so easy to share those feelings pre-social media." Others are condemning the singer's lack of advocacy against AAPI hate despite her proclaimed love of Japanese culture. The singer has not publicly expressed her disapproval of the dramatic rise in hate crimes against Asian Americans during the Covid 19 pandemic. There were 11,467 reported hate incidents against Asians across the United States in 2020, and 917 of them targeted Japanese people. Jesa Marie Calaor, the woman who interviewed Stefani, wrote about her personal experiences of being Asian American during the rise of Anti-Asian hate in her Allure article. "…I envy anyone who can claim to be part of this vibrant, creative community but avoid the part of the narrative that can be painful or scary," Calaor explained.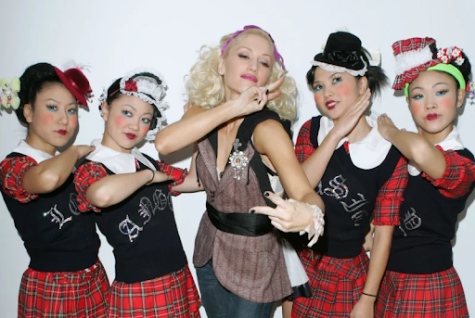 On the contrary, some internet users are defending the singer, saying it was a simple miscommunication that's being antagonized by gatekeepers of Asian culture. "Her intent was obvious," one user tweeted. "She meant spiritually she connected with Japanese culture. She was not seriously claiming she was Japanese." According to Allure Magazine, Stefani's representative told Allure that they "misunderstood what Stefani was trying to convey", but the spokesperson did not clarify her true intent. Later in the interview, Stefani continued to counter the accusations of cultural appropriation. "If (people are) going to criticize me for being a fan of something beautiful and sharing that, then I just think that doesn't feel right," the singer commented. "I think it was a beautiful time of creativity… a time of the ping-pong match between Harajuku culture and American culture… (It) should be okay to be inspired by other cultures because if we're not allowed then that's dividing people, right?" Additionally, despite the arguments in the U.S. over Stefani's use of Japanese culture, an Al Jazzera article suggests that the Japanese population is relatively indifferent towards this controversy. One Tokyo resident Sae Nagamatsu defended Stefani, saying that "She just loves Japanese culture, and did not make disrespectful, offensive remarks towards Japanese people. [Cultural appropriation] depends on the context."
Is this simply a case of miscommunication and cultural appreciation that's been demonized by the internet, or a gross example of white monetization of a culture she doesn't own? Stefani's situation is only one of countless cases that raises the question of where the fine line between cultural appropriation and appreciation is drawn. This debate is one of the most heated culture wars of our generation, but despite the mounting criticism, Gwen Stefani has continued to defend her Harajuku era for the past 19 years. Whether or not the internet supports Stefani's actions, the singer appears unlikely to issue a future apology for her Harajuku era and is determined to stay in the spotlight in 2023.