Valentine's Day Cabaret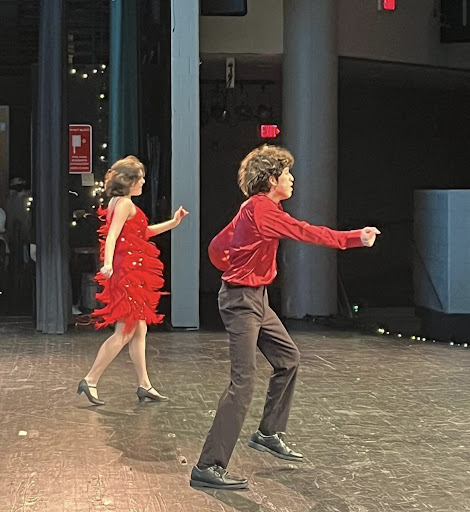 As patrons of the South Lakes Theatre patiently await the upcoming spring musical, students continue to build excitement with small productions and shows, such as cabarets. Their most recent production was the Valentine's Day cabaret which took place on Friday, February 17th. Much like the first cabaret earlier this school year, audience members were expecting a variety of song and dance, but were pleasantly surprised by the expansion of the program with acts such as slam poetry, scenes from plays, live instrumentals, and much more.
The encompassing theme of the show was, as expected, love. However, acts did not all conform to the traditional parameters of "romance", many numbers touched on the love one has for friends, a class in school, family members, and even themselves. Because students were allowed the opportunity to perform from the heart—not being restricted to one rigidly defined experience—viewers were given a range of musical theater, mainstream songs, and performances that pertained to all aspects of life and love.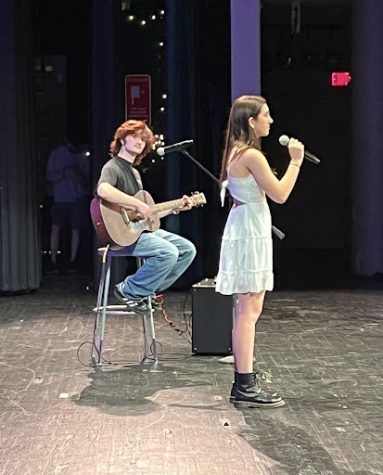 Hadley Smith (10th grade) and Caroline Flood (11th grade), participants in the cabaret, communicated this theme in the more conventional terms of love: a romantic relationship. Like many performers, Hadley says the two wanted the audience to "feel the motions that [Caroline and I] were singing with, and hopefully have them leave happier than [when] they got there."
While a diverse range of new acts and concepts were explored, the "traditional" acts also had their own twists. Many singers were accompanied by live guitar or piano playing, dancing, or creative staging and acting. There was never a dull moment in the full run as emcees and performers continually encouraged audience participation. This liveliness can also be attributed to the show's phenomenal pacing, the energy staying high from the calm, easy beginning right until the explosive final acts. Sound Technician Mae Shaw (11th grade), commented that working backstage was busy but fun, with the energy living not just on the stage but behind it as well. "[My favorite part was] getting to watch all the gorgeous acts from the booth," they added, saying they felt like a part of the audience in a way.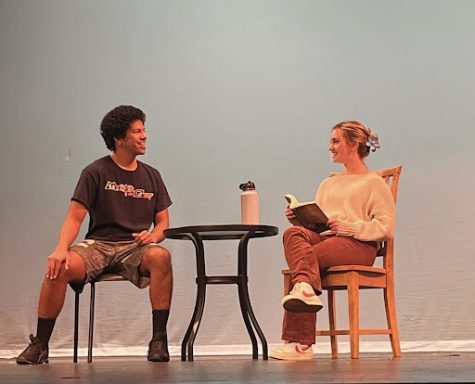 The continued demonstration of the Theatre Departments talents only builds the hype around this year's spring musical, keeping audiences hooked with these smaller productions. After the successes of last year's musical and what we've seen from the performances this year so far, the upcoming musical is bound to be simply breathtaking.