South Lakes Interact Club gives back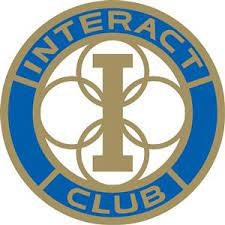 A big part of being a student at South Lakes is engaging in service, but many struggle with finding opportunities to help out in their communities. The Interact Club is an organization of students in South Lakes High School where students participate in monthly meetings to help shape the community into a more welcoming space, and simply give back to those in need. Club leaders organize coat drives, food donations, and show appreciation towards underrated school faculty.
When running a student-paced club, students have the freedom to come up with their own projects and ideas. The Interact Club has created many projects this year, but their most recent and biggest project is "Project Heartfelt." Throughout its development, students have held meetings in order to come up with a plan to make blankets. All the materials were bought with the money that the students had gathered by selling hot chocolate and cookies. The Interact Club has also come up with a project called "Unsung Heros" where students write cards to show their appreciation to school faculty, such as bus drivers, lunch ladies, and custodians at South Lakes.
"I feel a sense of joy knowing that I'm doing good for the community," says Ashwaq Nur.
Ashley Wang, one of the current leaders of the Interact Club, highlighted that a big part of the club is that "you can make new friends and learn new skills." Not only does this club help students participate more in the community, but can help build an identity for them and find what they are truly passionate about. It can also be a good place to learn important life skills.
"It's a great way to get involved and help out the community. The club helped me alot with public speaking and planning," remarks Wang.
Students should join this club because they can earn service hours for school, make new friends or use the club as a way to hang out with friends after school. Students can learn new communication skills and learn how to help people in many ways. Students can also use this club as a way to find their passion and take the role of a leader, and it looks good on a college application!
The Interact Club has helped many people in need in multiple ways, and so can you.
The projects the club creates are an example of how small acts of service can have a big impact: "Anything can be done to help somebody, no matter how large or small it has to be," says Isha Saini.
At any point in the year, you can choose to join this club and help out in the community, or you can just hang out with your friends after school and gain service hours. Hope to see you there!