5 Things to Do This Weekend (12/8-12/10)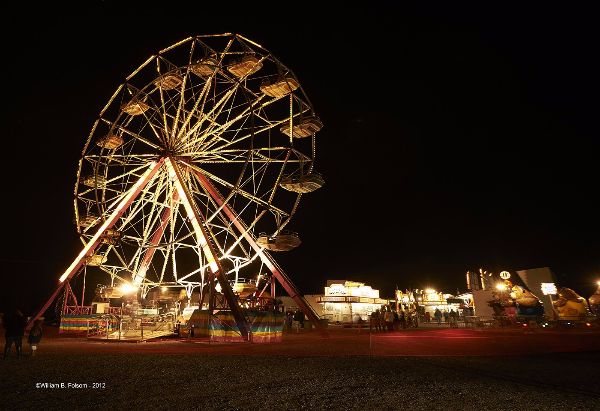 Hang on for a minute...we're trying to find some more stories you might like.
1.) Sit back, relax, and listen to pianist Luke James play your holiday favorites on Friday the 8th at Tyson's Galleria in McLean, Virginia. This the perfect way to unwind after dinner at Wildfire and an evening of shopping. Better yet, get some cake to-go from Danielle's Desserts and take it with you to savor while you listen to the music.
For more info visit: https://www.tysonsgalleria.com/en/events/holiday-performances-for-a-cause-17532.html.
If you're interested in Wildfire, go to: http://wildfirerestaurant.com/mclean/.
If you're interested in Danielle's Desserts, take a look at: https://www.daniellesdesserts.com/.
2.) Grab some buddies and go see the Bull Run Festival of Lights in Bull Run, Virginia. They are well-known for their beautiful light displays, which you can easily drive through while you see it all. Fun awaits you at the end of the lightshow – they have a Holiday Village and Carnival complete with rides, games, prizes, bonfires, s'mores, and real camels (so you can finally check "riding a camel named Sam" off your bucket list).
Check out: https://www.novaparks.com/events/bull-run-festival-of-lights/holiday-village-carnival.
3.) Get away for the weekend! Renting a cozy log cabin in the wilderness (from Rugby Creek Cabins of Wilson, Virginia) is a perfect way to "rough it." Their cabins are complete with a fireplace, kitchen , bedrooms, wifi, a hot tub, and scenic views of nearby mountain ranges.
Rent your cabin at: http://rugbycreek.com/cabins/.
4.) If you're looking for a low-key indoor activity, go take a look around Steven F. Udvar-Hazy Center in Chantilly, Virginia – one of the coolest museums you'll ever find. Go see an IMAX movie, see a fighter plane from World War II, learn about a government spy satellite, and get into a simulator of the NASA space shuttle to see what it's like to be on a space mission. They even have the Donald D. Engen Observation Tower, which gives you a 360 view of Dulles airport and the surrounding area.
Head to: https://airandspace.si.edu/udvar-hazy-center.
5.) It's the most wonderful time of the year…to go skiing ,skating, and snowboarding! Massanutten Ski Resort is the perfect weekend destination for those that love all things snow and sports. You can stay at the lodge, relax, go outdoors and get some exercise, shop, and dine all in one place.
Go to: https://www.massresort.com/play/snow-sports/ to plan your stay.