Bohemian Rhapsody Portrays Freddie Mercury's Sexuality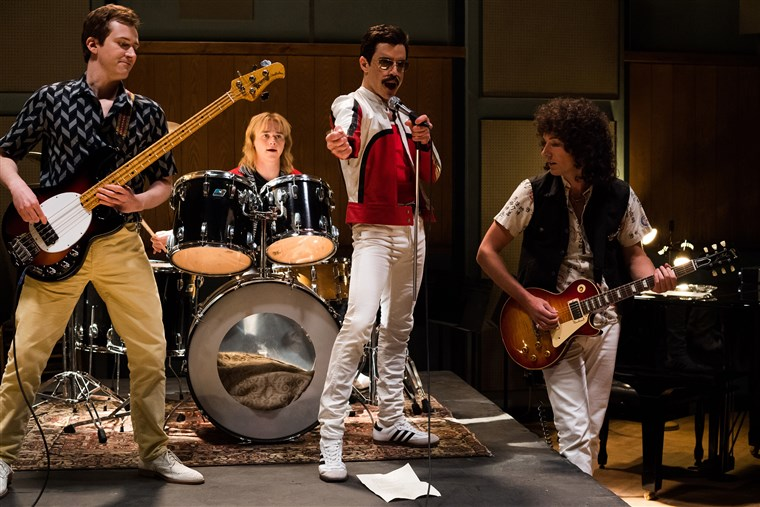 (WARNING: Spoilers ahead)
Bohemian Rhapsody is November's dazzling movie. The movie explores topics such as: how Queen came to be, meanings behind famous Queen songs (Killer Queen, Love of My Life, Bohemian Rhapsody, Another One Bites The Dust, etc.), Freddie Mercury's nationality and his struggle with it, the band's brief split, and the Live Aid concert. While all of these aspects of Mercury's life are important to his story, many viewers have put emphasis on one theme throughout the film: Freddie Mercury's sexuality. How does the movie handle Freddie's sexuality?
In the beginning of the movie, Freddie meets a woman named Mary at a concert. The two quickly become friends after Mary gives Freddie some fashion advice, and is very accepting of the fact that he was looking in the women's section of the store where she worked.
As the movie progresses and 'Queen' becomes a bigger stage name across the world, Freddie proposes to Mary. After a very romantic and intimate moment between the two when Mary happily accepts the engagement ring, Queen's manager reveals a tour lined up for them in America. Excited and joyful with the news, both Freddie and Mary have no idea what lies ahead in their relationship.
However, after a series of unfortunate events, no pun intended, Freddie finds himself coming out as bisexual to Mary. Mary snaps back saying, "Freddie, you're gay." After a brief talk, the two end their engagement and remain close friends.
The movie handles Freddie's sexuality in a nice and open manner. The directors depict his attraction to women as well as his attraction to men, including his internal struggle to accept the fact that he was bisexual. The movie reveals how he was holding himself back from finding happiness with another man.
While touching on Freddie Mercury's struggle with his sexuality, the film highlights him eventually coming to terms with it and finding another long-term partner, Jim Hutton. The movie does justice to Freddie's journey not only as an iconic legend, but as an individual.