Swim and dive celebrate senior night; boys tie while girls lose to Fairfax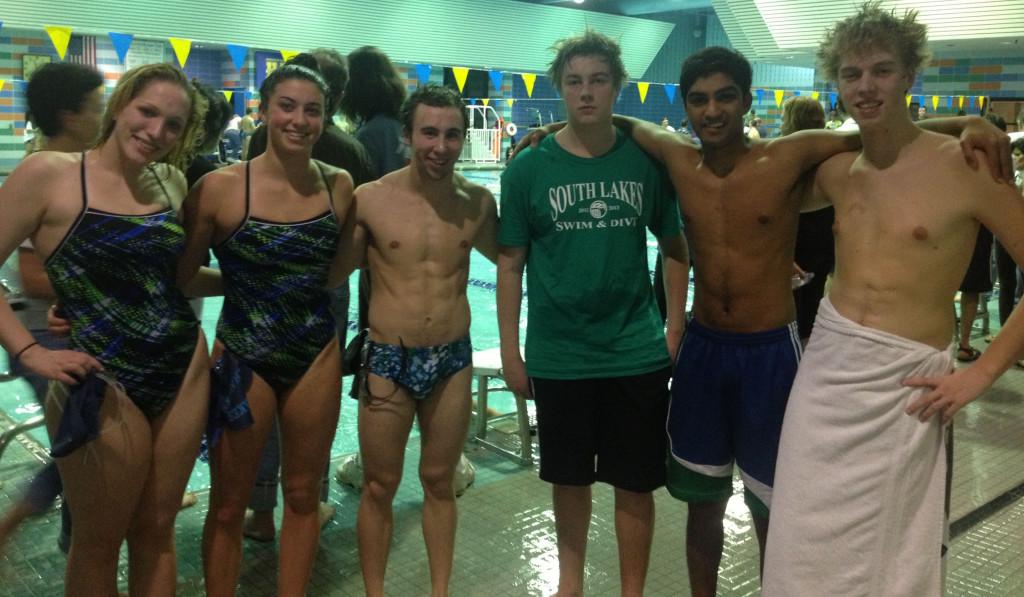 Charlotte Smith, features editor
January 16, 2013
Swim and dive held its senior night against Fairfax on Jan. 11 at the Herndon Community Center.
In a sea of royal blue and Kelly green, parents and peers were crowded around the indoor pool relentlessly cheering. But banners conveying messages of support, gratitude, and praise toward the graduating Seahawks spoke louder than the undistinguishable verbal cheers.
"My favorite part of senior night is getting the opportunity to thank the swimmers for four years of dedication and thank the parents for all the work they've done," coach Zachary Carter said. "I also enjoy the celebratory feel of the night."
The boys team tied, 156-156. The girls team lost, 159-156.
The team is gearing up to swim Marshall on Jan. 18 at the Spring Hill Recreational Center.
"We have some of the best swim teams in the state in our district so it is very tough," Carter said. "But these next two meets will be very competitive."
Girls currently have a 1-5-0 record, while the boys have a 1-4-1 record.