Allegations of racism at Marshall HS football game
The sports world of Northern Virginia is currently facing allegations surrounding the mistreatment of Black football players from Wakefield High School at a football game between Wakefield and Marshall High School. There have been multiple players for Wakefield that have come forward via social media that claim to have been spit at and called racial slurs by the Marshall players. This led to a movement on social media around Northern Virginia.
The Wakefield community has held strong in their support for the team and players involved. The Wakefield PTSA held a rally that was called a "Ring the Bell Against Racism" parade. The organization had a car rally that had signs on the cars that read "Racism Hurts." Leadership at Wakefield, their principal and head football coach, both stand behind the players. "We are going to continue to support our kids and our Wakefield community. I have the pleasure of coaching an amazing group of young guys. Not just athletically, but character people. We preach a lot about being a football family. It's more than just a team," Wakefield head coach Wayne Hogwood said to WJLA.
We are ringing the bells against racism! We support our Wakefield student-athletes and @WarriorGridiron! #PlayFairNow @WakeAthletics @WakefieldBoost1 @principalWHS @WarriorCheerfam @wakefieldchief pic.twitter.com/xwjbiTIl5y

— Wakefield HS PTSA (@wakefieldptsa) March 26, 2021
Arlington Public Schools Superintendent Dr. Francisco Durán has also been very supportive of the Wakefield players. He even made sure to bring it up at a recent school board meeting. Additionally, Duran encouraged all coaches to take their team off the field when faced with similar behavior from an opposing team. Fairfax County and Arlington County issued a statement condemning the behavior of the Marshall players, and making it clear that they will not tolerate racism or hate speech.
On the other side of this story, there is a group of Marshall parents that call into question the claims made by the Wakefield players. This group is called "Concerned Parents of Marshall High School Varsity Football Players." They issued a statement of their own which said that the findings of the investigation done by Fairfax County Public Schools was "unsubstantiated." They deny the fact that there was any hate speech or harassment by anyone in attendance during the March 5th game. Additionally, they also said that FCPS has failed to publicly refute the allegations. A statement read, "None of us denies that racism exists in our society- and none of us condones bigoted or hateful words or actions. But what we can say for sure is that there is no culture of racism in our football program. There is no evidence of racial slurs and spitting by the Marshall players or harassment by our coaches, volunteers and spectators on March 5. The irresponsible perpetuation of these false allegations is causing real damage."
I go to Wakefield high . We went to Marshall I school . Yes we were mad because we were losing but we wanted the game to end and go home. A white player from Marshall spits on a black male from my team results in a fight that could have been prevented. Share this video. pic.twitter.com/Pt3lHibygP

— Javell Edge (@JavellEdge) March 18, 2021
Many Marshall parents have denied the spitting allegations in particular, saying that the players wear masks during the games, therefore they could not have spit at an opposing player. After all of the finger pointing (or lack thereof), FCPS and APS released yet another joint statement. The statement said, "This situation has deeply affected both school divisions, our families, students, and our respective communities. It has provoked strong emotions in both communities. We want to recognize that this is about our students and how we can come together to support them and take necessary actions to ensure this situation does not repeat itself. Our students deserve better. We are committed to growing from this situation and will strive to promote sportsmanship, respect, and fair play on and off the field and racial equity in our schools. We are committed to working together to repair the harm done."
The school systems both want this matter to be resolved and to ensure that the situation does not arise again, but it appears that Marshall parents want to dispute these allegations instead of reflecting on them or moving forwards from the incident. Both counties agree that regardless of who is right or wrong and whether these allegations are true or not, the situation is troubling and the best course of action is to not only keep this from happening again, but to truly take these allegations seriously. It is important to delve into every allegation of racism, as it is one of the biggest challenges faced by society. Trying to remedy the presence of racism can go a long way in the future.
About the Writer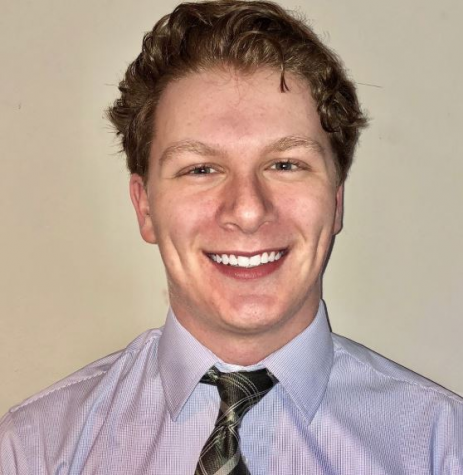 Marc Goldstein, Editor in Chief
Marc is a senior at South Lakes and is the Editor in Chief of The Sentinel. This is his 4th year on staff, and third as an editor. Outside of writing for...