'Legally Blonde: The Musical' to take stage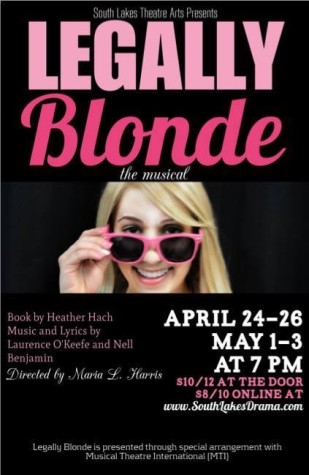 This spring, the theatre arts department will put on a production of 'Legally Blonde: The Musical.' The lead, Elle Woods, is to be played by senior theatre student Megan Desisti.
'Legally Blonde' is about a popular blonde, Elle Woods, who works against all odds to get into Harvard Law School to follow her true love. Law school is harder than it seems and Elle must fight for herself, her true love, and all the blondes who are told they are not good enough.
" I think we've got a great cast and crew," junior theatre student Sahana Arkalgud said. " We are all working very hard to put up a fantastic show."
There is a large cast and crew for the production, which gives many students the opportunity to work on a musical.
" I'm really excited because there are so many great roles," Desisti said. " It's a bonus that the show is so well known because I think that will help sell tickets and drum up support. We have an extremely talented cast. Although it's going to be a challenge to put on a show of such caliber, I am positive that both the journey and the end product will be fantastic."
Senior Mark Lawson, who plays the part of Professor Callahan, believes that the theatre department has grown closer due to this production.
"After four years of being in the theatre program, this year we have truly come together as a family," Lawson said. "We have done more work in a span of a week than we have ever done before."
The production will be performed at 7:00 p.m. in the Little Theater April 24-26 and May 1-3.
Leave a Comment