Why has Vapiano shut down?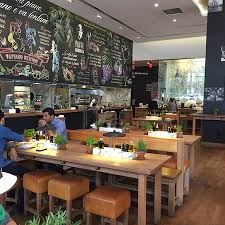 If you have recently visited the RTC, you may have noticed that the infamous Italian restaurant, Vapiano, has closed down. After a lot of speculation amongst customers, the company has come out to say that the restaurant is undergoing a "major restructuring."
Some Twitter users went out as far as to tweet at the company in order to receive some more information on the situation. Vapiano's reply was: "We are working on it! Hang in there or come by one of our DC locations."
They later added, "We are doing our best to restore normality as soon as possible." they added.
Restonites hope to soon see the return of the triumphant Vapiano they're all familiar with.