The Weekly Wrap Up: COVID-19 news briefing, May 28
This is the "Weekly Wrap Up," the Sentinel's weekly news briefing on everything happening in Virginia and Fairfax County regarding the Coronavirus.
The rest of Virginia began phase one of a slow and safe reopening process on Friday, May 15, while Northern Virginia (NoVA) remained on lockdown, due to a high number of COVID-19 cases.
Face masks are now required to be worn everywhere when in public, via an executive order.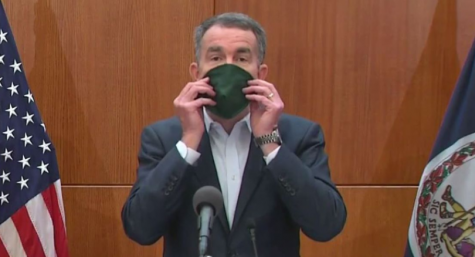 Governor Northam stated that NoVA can begin reopening on Friday, May 29, 2020.
Phase one will be slower in NoVA, due to the large population and high density of cases. You can read more about phase one here.

"We're in a much better place than we were two weeks ago … while we're entering Phase One, we are a long, long way still from normal, and we cannot let our guard down," shared Jeff McKay, Fairfax County Board of Supervisors Chairman.
Virginia Beach successfully reopened, but continued to see cases. The city has preemptively cancelled their Fourth of July fireworks and festivities.
Protests continued around the state, demanding the reopening of Virginia. They were particularly active in Fairfax's neighboring county to the West, Loudoun County. About 50 protestors were present at the county government building.

Virginia has had a total of 36,244 cases total, meaning there have been 4,099 cases since last week.
About the Contributor
Helen Ehrlich, Editor-In-Chief
Helen is News Editor, Editor-In-Chief, founder and manager of the broadcasting department. She is the head manager of the Sentinel's social media. She...