The intriguing market of sports memorabilia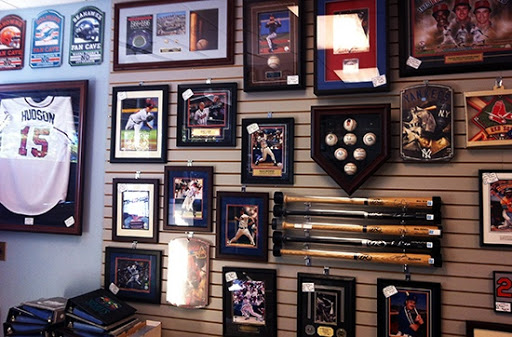 Recently, the internet has discovered that a priceless Mickey Mantle baseball card was once sold for an astounding $5.2 million. That is insane solely based on the monetary value of a piece of cardstock. Not only that, but in recent weeks, the sports memorabilia market has seen a massive boom. Almost out of nowhere, collectors started making more money than ever experienced in the past. That has everyone wondering why this even came about, and whether or not this is a good or bad thing and what is this strange industry.
Sports memorabilia markets did not just boom overnight. Yes, there was a massive surge in profits made, but this has been lying in the weeds for years. As many people know, Americans love "things." These objects that can be held and shown off to others include trading cards, jerseys and photographs. Every item has a different value, but similar to hobbies such as stamp collecting this is an entirely private sector business. Negotiations, bartering and other seemingly outdated business tactics are all fair game. If a buyer is unhappy with the price of a seller, they are free to go to another buyer. That is one of the interesting things about this whole system: no single person has a monopoly.
Recently, Forbes, wrote an article detailing the value of some of these sports cards, and shined a light on this flourishing business. One of the biggest quotes that sticks out is one that reads, "'Millennials are spending like crazy. The pandemic kept people home and some of the older guys are pulling stuff out and selling.'" There are two things one can take from this line. The first is that people, specifically Millennials, have nothing to do besides buys sports cards and other memorabilia. Gen Zers and Millennials had been turning away from collecting trading cards, but the pandemic has provided a new spike for collectible retailers. The second is that some people are looking to cash in on this eagerness of buyers. The first rule of business is that when demand increases, the price will go with it. As any smart person would do when selling something of value, these sellers are gauging the buyers who give them offers and raise the price accordingly. These sellers do not have to compete with the prices of a convenience store because they are the one with the supply. This forces people to increase their spending amount, resulting in a larger profit for the seller.
On the buyer's side of things, though, it is not all bleak. The sports memorabilia industry is similar to some shows on HGTV. These buyers purchase these items for a large amount, but flip the item themselves for an even larger amount. It does make sense for them to do that in order to recoup some of the money lost in the original purchase. Take the Mickey Mantle card for example. It sold for $5.2 million8. The buyer of that card might not want to sell it, but if they did, they probably could make upwards of $5.5 million.
So why is there so much money to be made in this industry? A trading card is nothing special from a literal standpoint. It is a piece of card stock with someone's picture imprinted on it. That is where some very creative marketing comes into play. The buyers and sellers discussed above would have very little success making money without the help of the companies making the cards.
The trading card industry is an incredibly lucrative hobby industry. Not only does sports have a larger audience than stamp collecting, but there are multiple companies competing in order to make a profit. Two of the biggest companies that make trading cards are Topps and Bowman, just to name a few. These companies must not only compete with each other, but the demands of the buyers. There are many companies in this business that all make generally similar products. In order to set themselves apart from the others, they make special edition products. Cards that are "numbered" mean that there are only a certain number of cards in circulation. If a company like Topps advertises that they have made only 25 editions of an autographed baseball card, and there is a chance, albeit a small one, that someone can pull it, they are going to see that product sell. They would be the only ones who have made it, and people will want the opportunity to get it. Companies partner with players, teams, and leagues to make special edition cards and ones that are incredibly rare. These rare cards are the ones that get sold for millions and millions of dollars. The Mickey Mantle card was one of two in existence, considering it sold for $5.6 million.
This is where some consumers feel betrayed by the manufacturers. Out of all the cards a company like Topps produces, what are the odds of someone actually pulling this card? Probably between slim and none. Nevertheless, people still buy these products even though they are paying for what really amounts to a lottery ticket. A very small chance at a large amount of money. In a sense, these marketing strategies are taken from the same techniques used by companies like Powerball, the largest lottery in the country.
High stakes buying is what makes sports memorabilia one of the more interesting industries in existence. Half of the consumers loath the manufacturers, but still buy the products, and the other half is content with pouring loads of money into the industry. Beyond just sports cards, jersey companies do the exact same things with throwback jerseys that are more expensive in order to make a bigger profit. The saying from the movie "Field of Dreams," "If you build it, he will come," holds true to more than just baseball. If one were to replace the word "build" with "buy", and "come" with "pay", the saying is just as truthful for the sports memorabilia industry.
There is no reason to believe that these companies and individuals will stop making money off this industry. With more ways than ever to obtain and sell items, technology merely innovated the industry rather than killing it. Companies like Netflix realistically killed businesses like Blockbuster, and other "old time" businesses. Trading cards and other sports memorabilia fall into the category of "old time business" but only because it has been around since the early 20th century. The industry is not only surviving, but thriving, and there are no limits to what can be achieved.
About the Contributor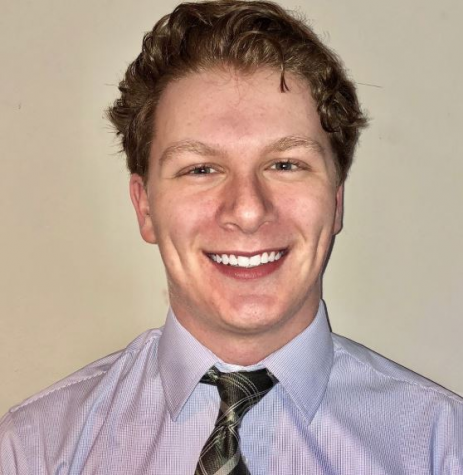 Marc Goldstein, Editor in Chief
Marc is a senior at South Lakes and is the Editor in Chief of The Sentinel. This is his 4th year on staff, and third as an editor. Outside of writing for...