QRU? Coach Taylor discusses the secret to success on the South Lakes football team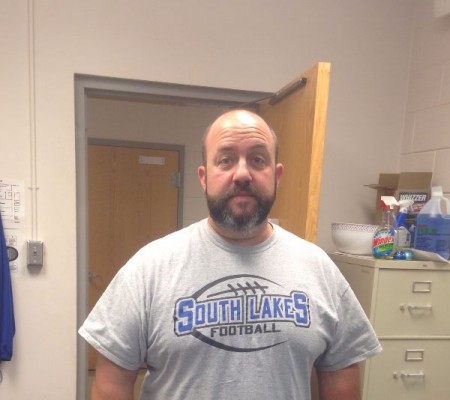 Advertisement
PE teacher and football coach Trey Taylor talks about his life and the secret to the success of the South Lakes football team.
How long have you been at South Lakes?
This is my second year being a teacher and coaching at South Lakes.
What is your favorite part about South Lakes?
My favorite part about South Lakes are the kids because there are a lot of different personalities.
Where did you go to school?
I went to Frostburg State University, where I originally majored in law enforcement.
What made you want to be a football coach?
Originally, I wasn't planning on being a coach, but a few years after college, I went back to help my old high school coach, who coached freshmen. I decided to become a coach, so I went back to college to get my teaching degree.
What are your favorite hobbies?
I don't really have any hobbies, but I would say I like to hang out with my family.
What is your favorite NFL team?
My favorite team is the Redskins because it is the closest team to our area.
What do you do to prepare the team in the off-season?
We spend lots of time in the weight room. We are in there year round. I think the team has improved a lot in physicality and strength.