QRU? Senior member of STEAM Team Darya Kharabi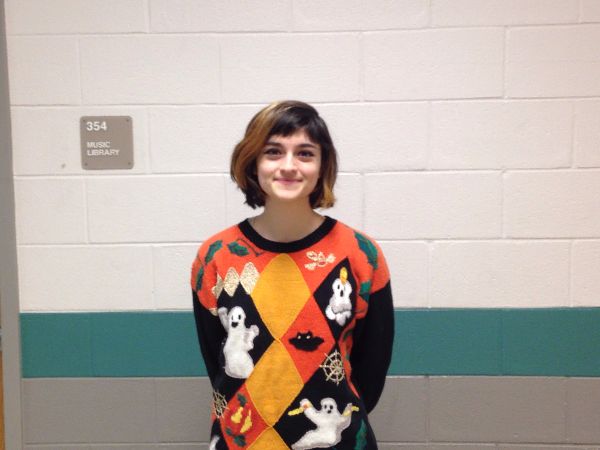 STEAM stands for Science, Technology, Engineering, Art, and Math. These are some of the aspects of the STEAM Team. Started by a group of people, it expanded into a great club that includes many students and many accomplishments. One student in particular, Darya Kharabi, really stuck out from the crowd with her many contributions to the team. She was a freshman when she first joined the STEAM Team, and now, she is a senior. Her hard work and her enthusiastic spirit will be remembered.
What made you want to join the STEAM Team?
I wanted to join the team because in the summer before freshman year, I took an art related class. I was also already interested in art as well as having an appreciation for public artworks such as structures.
Explain what STEAM Team is all about.
STEAM Team started when a man named James Penn saw a plot of land that looked boring and bland. So when we started the STEAM Team, he gave us around $1000 to make a structure that would lighten up the area. Since then, every year, we would build a plan, design, and build structures around the community.
What was your experience in the team? How did it change you as a person?
I always had an appreciation for public art and structures, but joining the club made me appreciate them even more. It was also fun doing thing with my friends and hanging out with them.
What effect does the STEAM Team have on the community?
The structures we build are very unique and colorful, which brings a sense of happiness in the community.
Why would you want people to join the STEAM Team?
I feel people should join the STEAM Team because you get to make new friends. You also feel pride. Whenever you see people looking at what you have built, you feel that people recognize your work and appreciate it. Another reason is because you get tons of recognition, such as being in the newspaper.
Leave a Comment