5 Things to Do This Weekend (4/7 – 4/8)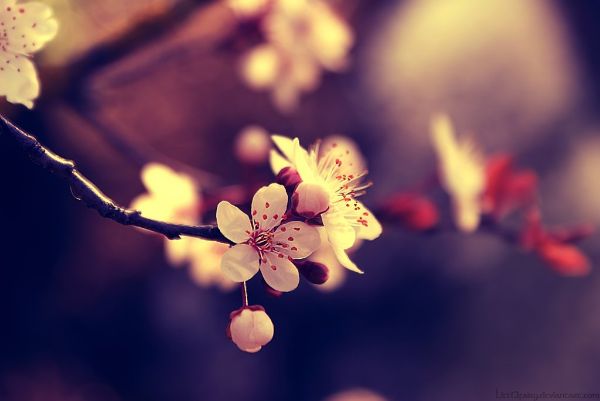 Hang on for a minute...we're trying to find some more stories you might like.
1.) Head to the Appalachian Festival at Bluefield College in Bluefield, Virginia! Chat with the locals (I promise you'll meet some really nice people while you're there) and celebrate the rich culture of Appalachia with concerts, movies, tours, craft shows, lectures, and many other wonderful activities.
Go to: http://www.bluefield.edu/appalachia/
2.) Real Richmond Food Tours is offering food-lovers a trip to Carytown and the Museum District of Richmond, Virginia (and yes, I'm recommending yet another one of their tours)! Check out the best bistros and taste the finest Southern cookin' in the area. You'll get to visit Belmont Butchery, Ellwood Thompson, 10 Italian Café, and Belmont Butchery (them's gooood eats, my friend).
Book your food tour at: http://realrichmondva.com/
3.) Go to the Glen Allen Carnival in Glen Allen, Virginia! They have all sorts of different rides to choose from (great for both the little kid and the kid-at-heart), such as their Super Cyclone Rollercoaster, the Delusion, and the Sea Dragon. They have two Ferris wheels (yes, two) that you can go on to get an incredible 360 view: the Giant Wheel and the Dream Wheel (a gorgeous Ferris wheel decorated with multi-colored lights) Stop for a bite to eat or a sweet treat at one of their many food stands (but please, please, please, don't eat too much before going on the crazier rides) and try your hand at some of their games (maybe you'll win a prize).
For more info, see: http://dreamlandamusements.com/upcoming-events-amusement-carnival/#glenallen
4.) Do you enjoy cozying up with a good book? Look no further than One More Page Books in Arlington, Virginia! They have an impressive collection of books from a variety of genres. Be it a fascinating teen choice novel, a compelling fantasy, or an intriguing autobiography, there's something for any and every reader! While you're there, you may have the opportunity to meet your favorite author or join a book club. To top it off, they also sell artisanal chocolates.
Please visit: http://www.onemorepagebooks.com/
5.) Visit Staunton, Virginia! After you have lunch (or brunch) at Kathy's Restaurant, head to one of the local museums. Budding photographers will enjoy the Camera Heritage Museum, which has a collection of over 6,000 cameras, along with many tools of the trade and photos taken by professionals. You can also visit Sunspot Studios to observe a glassblowing demonstration, blow your own glass ornament, or buy some of their colorful baubles (they have glass flowers and even a hand-blow glass hummingbird feeder). At the end of the day, stop for an ice cream sundae at The Split Banana or eat a Wright's Dairy Rite, a retro '50s-themed diner (the only place you'll ever find a delicious cheeseburger priced $2.70 and a hot dog for $1.80).
If you're interested in Kathy's Restaurant, got to: https://kathys-restaurant.com/
If you're interested in the Camera Heritage Museum, visit: http://www.cameraheritagemuseum.com/
If you're interested in Sunspots Studios, click on: https://www.sunspots.com/
If you're interested in Wright's Dairy Rite, look at: http://www.dairy-rite.com/Pages/Menu.aspx?DeptID=0
If you're interested in The Split Banana, head to: http://thesplitbanana.com/

About the Writer
Miranda Sandoval, Staff Writer
Miranda Sandoval is a senior and online editor for the South Lakes Sentinel. She enjoys writing stories and poetry, good food, and going on adventures.