But first, let me take a selfie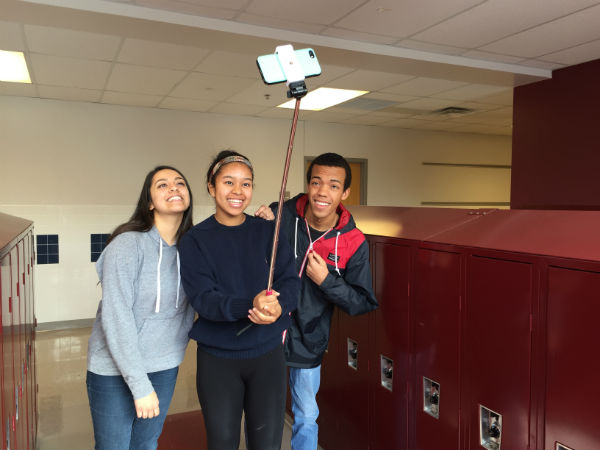 Advertisement
Hang on for a minute...we're trying to find some more stories you might like.
The selfie-stick is growing with popularity every day. For those who haven't gotten word yet, a selfie-stick is a monopod used to take selfies, or self-portraits, of oneself. It comes in handy because it can take pictures of large groups of people and can also capture surroundings.
The idea for the selfie-stick was born on 2002 by Wayne Fromm while he was on a trip to Europe and became concerned about asking strangers to take pictures for him. Many knockoff sticks came into the market soon after, especially in Asia, and Fromm spent years fighting copycats with legal notices while lawyer fees grew. Eventually, he decided to drop his original creation and move on to creating the QuikPod.
The QuikPod is one type of many selfie sticks. It's mainly used in extreme conditions such as arctic expeditions. Extreme photographers and deep underwater divers, for example, find quite a liking to this particular selfie stick.
Many critics have slammed the idea of the selfie-stick, saying that we have become a self-obsessed culture. They even nicknamed the selfie-stick the "narcissi-stick". According to Sarah Kinling of Baltimore, "The more I saw them in use, the more I saw how much focus people were putting on selfies, and not turning around to see what they were there to see."
Some people, though, believe it's a great form of self-expression, not to mention convenient. "I don't have to rely on people to take pictures from me," Jasmine Brett Stinger of Minneapolis said. "The sticks are also an improvement over hand-held selfies because they let you shoot at better angles, avoid[ing] the awkward arm reach and the dreadful half-face shot."
It's a constant battle between anti-selfie-stick and pro-selfie-stick.

About the Contributors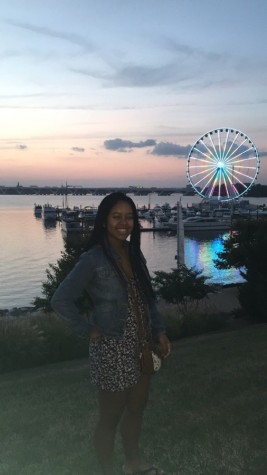 Briana Carter, Features Editor
Briana Carter is a Junior at South Lakes High School. This is her third year at the journalism team, and she look forward to writing new articles.  Her hobbies include sports, writing, and listening to music, and she is currently learning how to speak Japanese. Before she moved to Virginia, she lived in Germany for three years. During that time, she traveled all over the world, developing her love for tourism. One day, she'd love to go back. As for her personality? Well, some describe her to be quiet and reserved, but others think she's kind of crazy. But in a good way, of course.
Email Briana at bcarter@southlakessentinel.com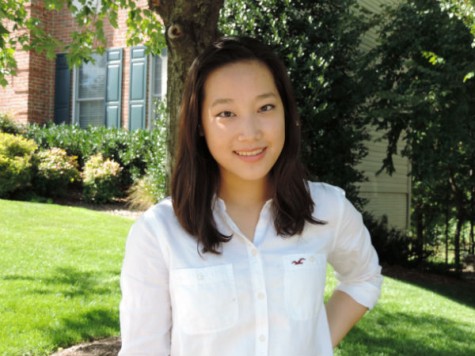 Jay Park, student life editor
Jay Park is a senior at South Lakes and the student life editor. This will be her fourth year on the SL Sentinel staff and was previously an online write and a copy editor. She is excited to expand her writing skills and continue to write articles for the newspaper and online. She enjoys helping the community and being involved with missions. Jay also likes to write, but what she loves to do explore other cultures. She also wishes to focus on foreign affairs or relations in the future.
Email Jay at jpark@southlakessentinel.com