Gay Straight Alliance continues to gain support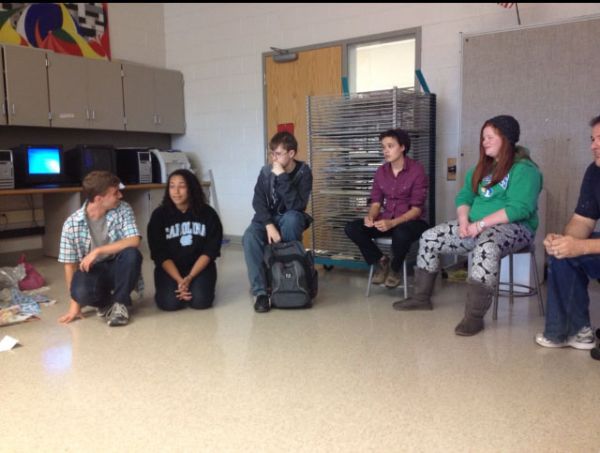 Advertisement
Hang on for a minute...we're trying to find some more stories you might like.
Gay Straight Alliance, a club creating an accepting community for all sexualities, has been restarted. The club meetings are held on Wednesdays in art teacher's Matt Ravenstahl's room.
Juniors Noni Shemenski, Aliyah Cotton and Daniel Gurley are collaborating with Ravenstahl and counselor Jeremy Moffitt to recreate the club.
Gay Straight Alliance creates an open environment to talk about LGBT related issues.
"Gay Straight Alliance helps promote a non-judgmental and accepting community within the school," Gurley said. "I wanted to start Gay Straight Alliance up again because I felt as though it introduced me to a whole group of people that shared similar ideals with me, and I felt it was just as important to have that same feeling be available to others at our school."
The club welcomes students who are LGBT, questioning, or anyone who wants to promote equality and acceptance throughout the school.
"I believe that everyone has the need to feel welcome," Gurley said. " I know that Gay Straight Alliance can accomplish this."
Gay Straight Alliance died out a few years ago due to lack of structure.
"This year Aliyah, Noni, and I have talked with Mr. Moffitt and Mr. Ravenstahl and have come up with a few ideas to make the meetings more structured," Gurley said.
Gay Straight Alliance will participate in events such as the Day of Silence to raise awareness and gain attention throughout the school.
"Gay Straight Alliance will exist as a support group for those that need it," Gurley said. " And as a key instrument for getting information regarding LGBT topics known throughout the school."

About the Contributor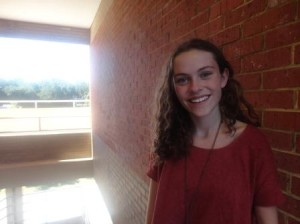 Karolina Bohn, staff writer
Karolina Bohn is a senior at South Lakes High School. Her two biggest passions are to act and write. She is planning on pursuing both her passions in college....