Conspiracy Theory: Is Avril Lavigne Dead?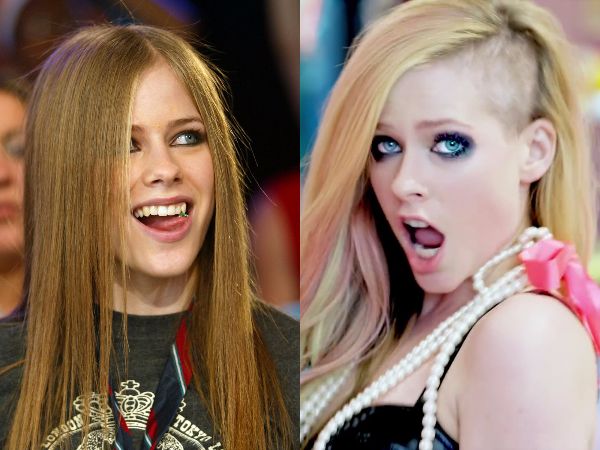 Hang on for a minute...we're trying to find some more stories you might like.
A bizarre theory claiming that singer Avril Lavigne died and was replaced with a doppelgänger has been circulating online since the idea was first offered by the Portuguese-language blog "Avril Esta Morta" (Avril Is Dead) back in 2012. Since then, a large amount of evidence has surfaced and raised many to ask the question "Is this real?" The theory is that Lavigne hired a body double named Melissa Vandella because she didn't like all the attention she received from the paparazzi so this doppelgänger would go to events for her. When Lavigne was 18, her grandfather died and she felt like she couldn't go on without him so she successfully completed suicide at the age of 18 right after her second album "Under my skin" was recorded. At this time Avril Lavigne was at the peak of her career, so instead of releasing the news to the public her family and record company told Melissa to essentially become Avril Lavigne. Then all of a sudden in 2007, Avril released "The best damn thing" and she had a new look and music style. This also caused fans to wonder why her style changed so quickly.
Although this caused a huge uproar, according to Snopes, in July 2015, three years after the original blog was posted, "Avril Esta Morta" admitted they'd completely fabricated the theory. "Avril is not dead…The blog was a way to show how conspiracy theories can seem real. Many people believe everything they see on the internet, but is it right? There are many conspiracy theories about many things, but some seem no more convincing than theories that are not real. Avril Lavigne never died and was replaced by a lookalike. I created this theory to see if people would believe it, and thousands of people believed it was a fact. An important point is that I created this theory with no intention of lying; all I did is offer arguments that anyone could search for information about and prove. I used information to form a real theory that is in fact unreal. I apologise to people who believed that she was dead and feel disappointed about this revelation, but this was an exercise to teach to become more sceptical and not believe everything you see! It was never my intention to offend anyone, just to create a theory and test people's reaction to it. You will observe I left some clues that it was all just a theory and not a fact, for example when in the beginning of the blog I referenced the "supposed death of the singer Avril Lavigne."
In other words, it is just a guess! If you want to believe that she is dead, that is your choice, but I say that it was all just a theory created by me." So the theory was actually created to show how easy it is to spread misinformation on the internet. Even with the author of the blog saying it was fabricated, many people still believe this theory.

About the Writer
Savanna Kehl, staff writer
Savanna is a senior staff writer who enjoys being being outdoors and the visual arts. She's interested in news and is looking forward to writing for the...